Whale watching in Sydney Harbour
There's no better way to explore Port Jackson than from the water – so whale watching is the perfect excuse.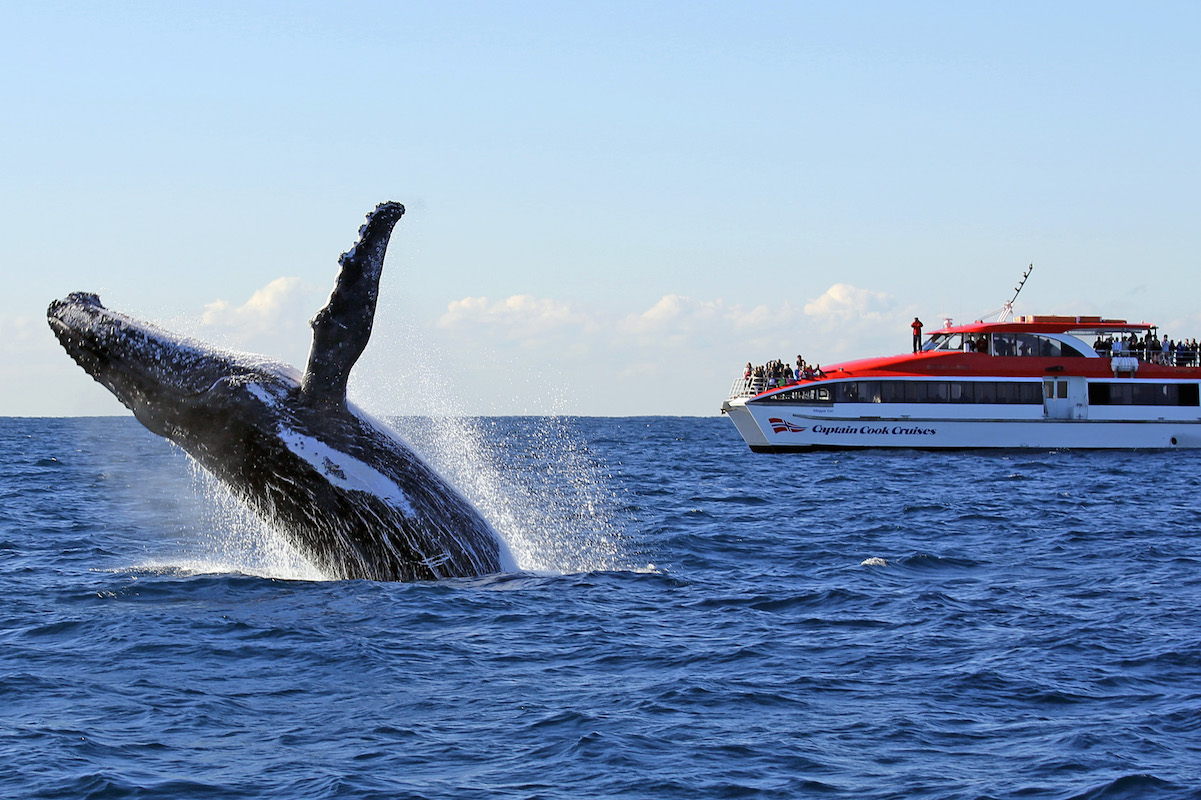 Having arrived in Sydney almost 20 years ago you'd be forgiven for thinking that I might have made the most of everything this amazing city has to offer. For the most part, I have, but exploring nature's gifts just 15 minutes out of Port Jackson Harbour is something I've only just got around it. Appropriately named Captain Cook Cruises run morning and afternoon whale watching cruises from Circular Quay every day of the 'season' – from 20 May to 1 November – to take tourists and locals alike to witness humpbacks (and occasional southern rights) up and down the East Coast of the country on their annual migration.
Captain Cook Cruises is part of the SeaLink Travel Group, which also runs cruises around Kangaroo Island and the Murray River, as well as in Queensland and the Northern Territory, and has been cruising Sydney Harbour since 1970. You can guarantee they know a thing or two about getting the best out of the experience.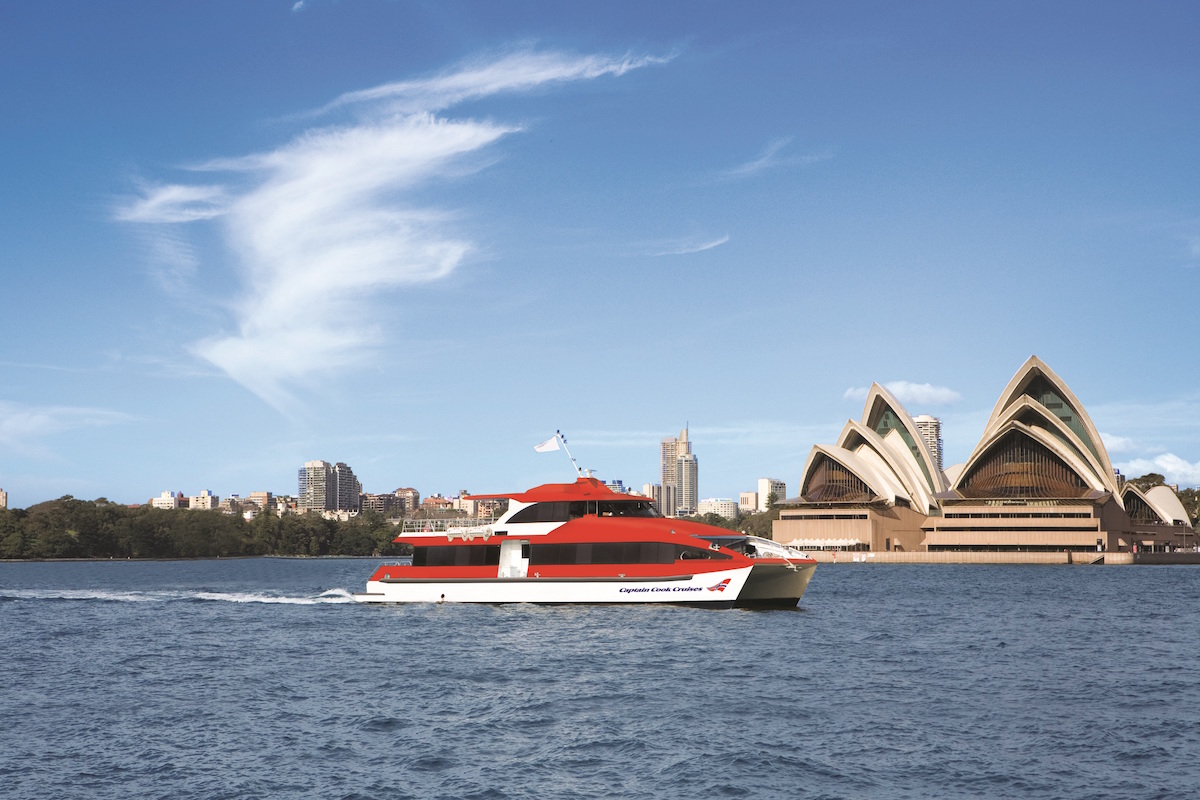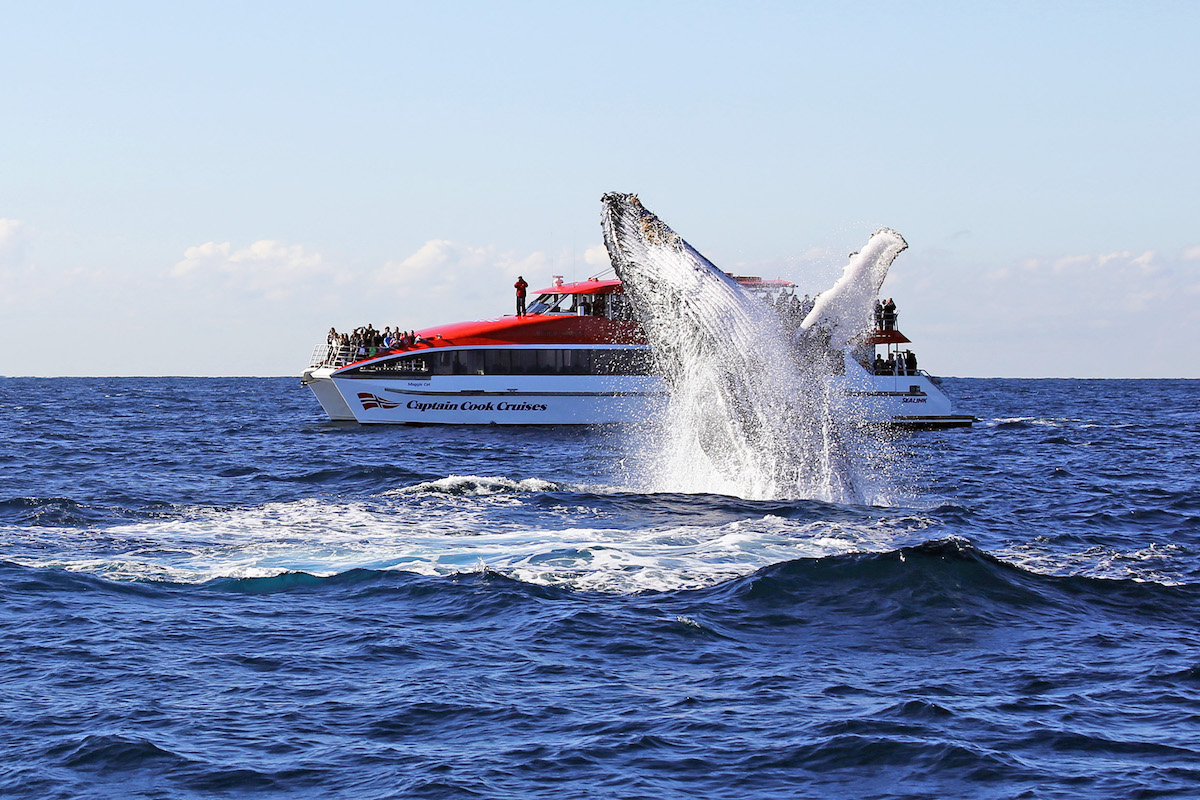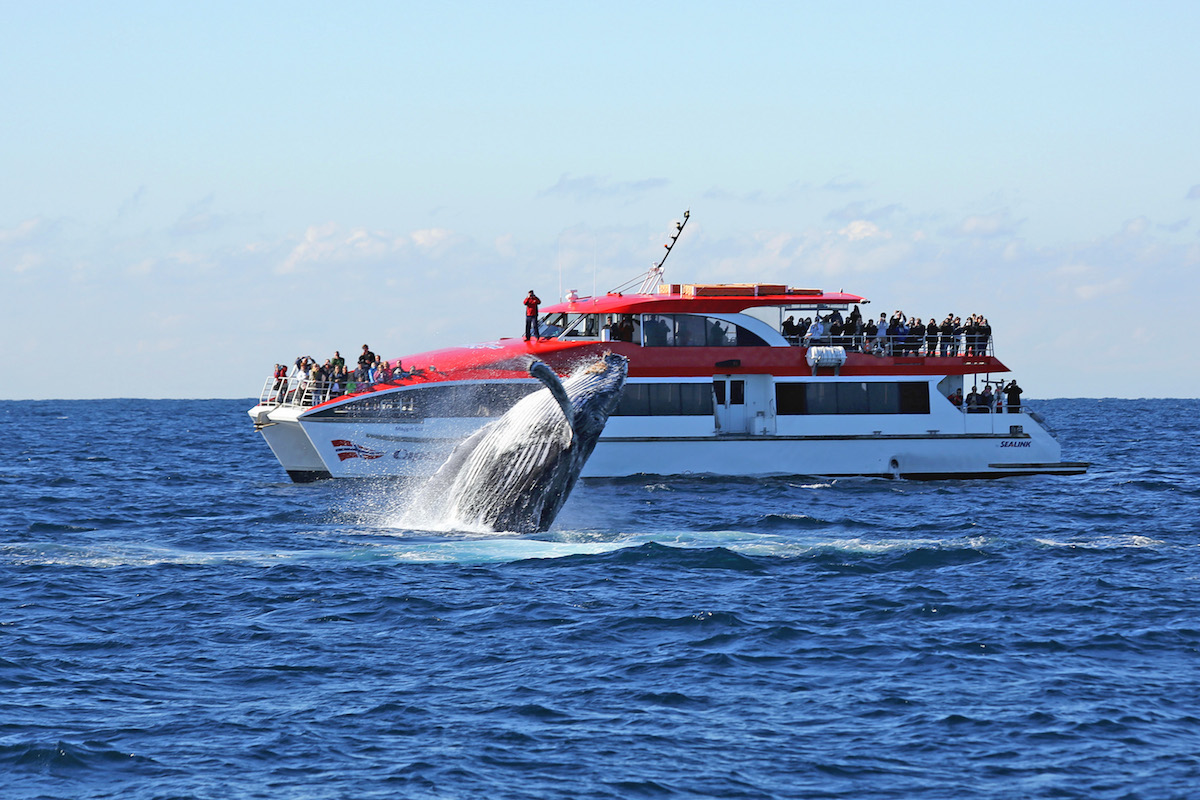 This year, the company has taken its nature-watching offering up a notch by joining forces with Taronga Zoo to provide an all-day experience that includes a morning Rocket Ferry from Circular Quay or Darling Harbour to the zoo for up to three hours among bugs, snakes, goats, bats and crocs all the way up to elephants and giraffes, before the afternoon whale watching cruise picks you up for the next part of your excursion.
The 240-passenger ocean-going catamaran is limited to 120 passengers to ensure there's plenty of room for everyone to move comfortably around the boat looking for the creatures of the deep, as well as spotting the resident New Zealand fur seal that reclines on the steps near Sydney Opera House, local sea birds, marine turtles, little penguins, various sharks, and pods of dolphins.
The friendly and informative tour guides, who are also whale researchers, talk you through safety procedures first before pointing out the basic geography and points of interest as you cruise out through Sydney's North and South 'heads', and veer south toward Bondi where you hover whilst on the lookout for the mighty mammals.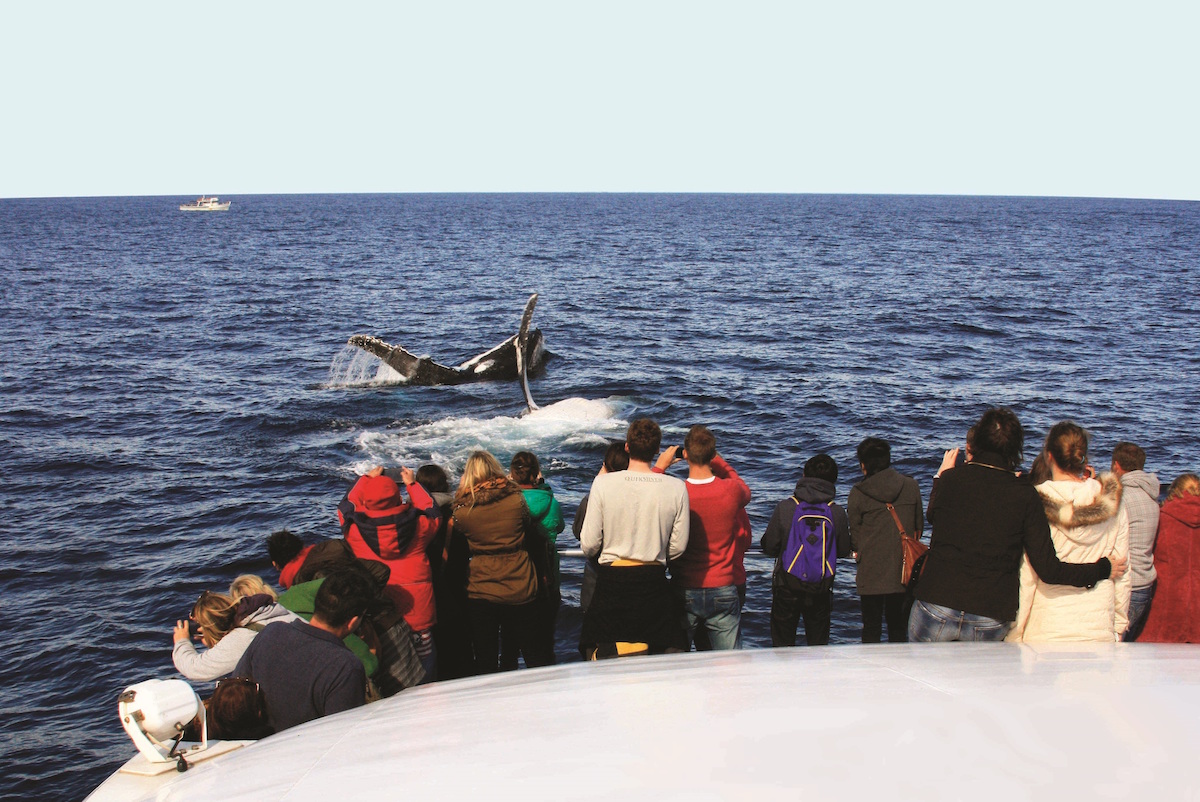 The disparate group of sightseers are bound together in a chorus of awe when we spot a pair of humpbacks.
And this is where I'm happy that I took travel sickness pills. While the ocean is glassy and smooth on this fine day, the easy bobbing of the boat as we cast our eyes around the horizon looking for signs of the life aquatic does a certain something to your insides.
People start to turn sickly shades of green and yellow, and some sleep for the rest of the trip, missing the entire experience. (Some have a glass of wine or beer.) The staff are not permitted to provide any sickness relief, so if you get the tiniest bit of motion sickness on land, take the pills beforehand so you get the most out your whale watching cruise.
On our trip the disparate group of sightseers are bound together in a chorus of awe when we spot a pair of humpbacks who dutifully follow the northerly migration routine anticipated by our expert guide – under water and out of view (leaving a distinct 'footprint' behind them) for about five minutes before surfacing three to four times to blow air, water vapour and mucus as they take a breath before their next dive.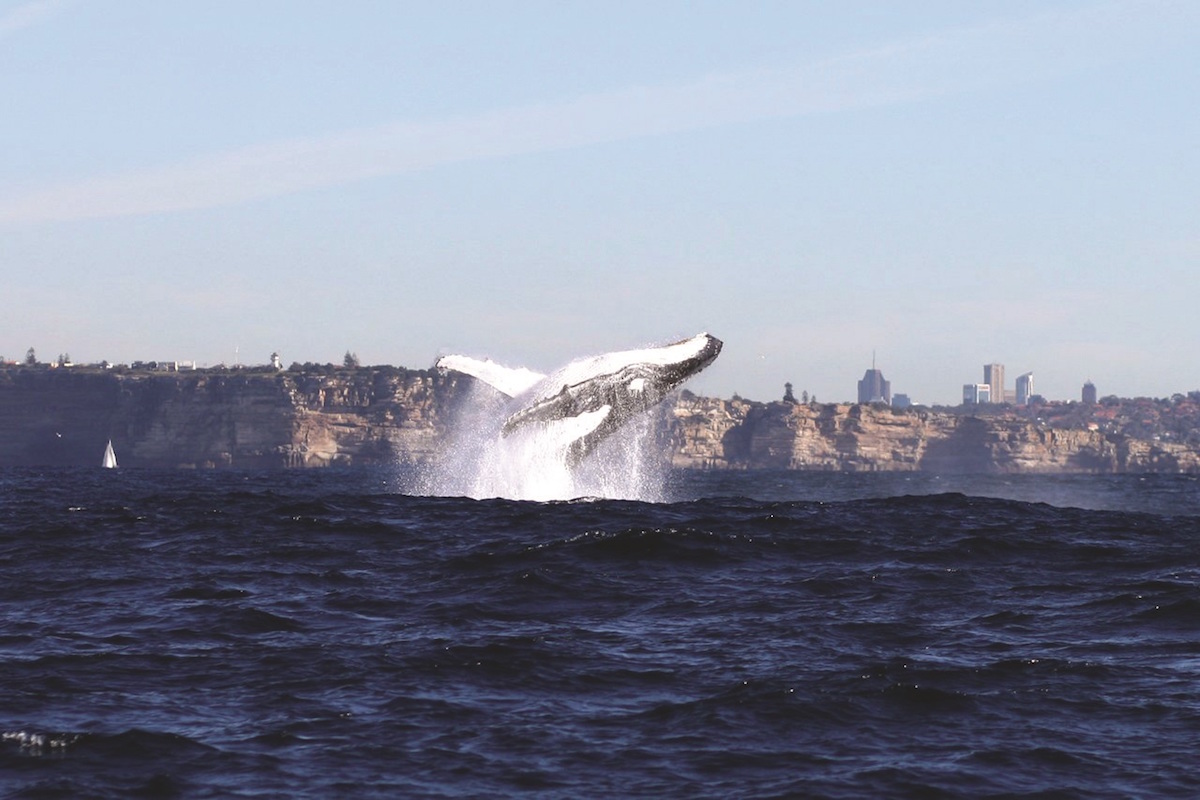 We track these magnificent beauties for the whole afternoon, from a respectful (and legal) distance, cooing and awwing every time their black bodies break the surface of the water. On deck, less elegant bodies jostle politely while trying to snap photos or videos that won't begin to do justice to the humbling experience of seeing nature exactly where it's supposed to be.
In something of a contrast to the morning's superb activities at Taronga Zoo, there's a huge sense of privilege to be part of this and in the gentle cruise back into Circular Quay the once-buzzing deck becomes a calm place for reflection.
Head here to find out more or to book tickets for Captain Cook Cruises' Taronga Zoo whale watching cruise.