Lucid Motors, an electric vehicle startup owned by former Tesla executives, has gone public in a US$24 billion valuation with Churchill Capital IV, the fourth of veteran dealmaker Michael Klein's special purpose acquisition companies (SPAC). The transaction includes the largest ever SPAC-related common stock private investment in public equity (PIPE).
Lucid Motors, based in the heart of Silicon Valley in Newark, California, is majority owned by Saudi Arabia's sovereign wealth fund. It announced in a media statement that it will merge with Churchill Capital IV, which raised US$1.8 billion in July.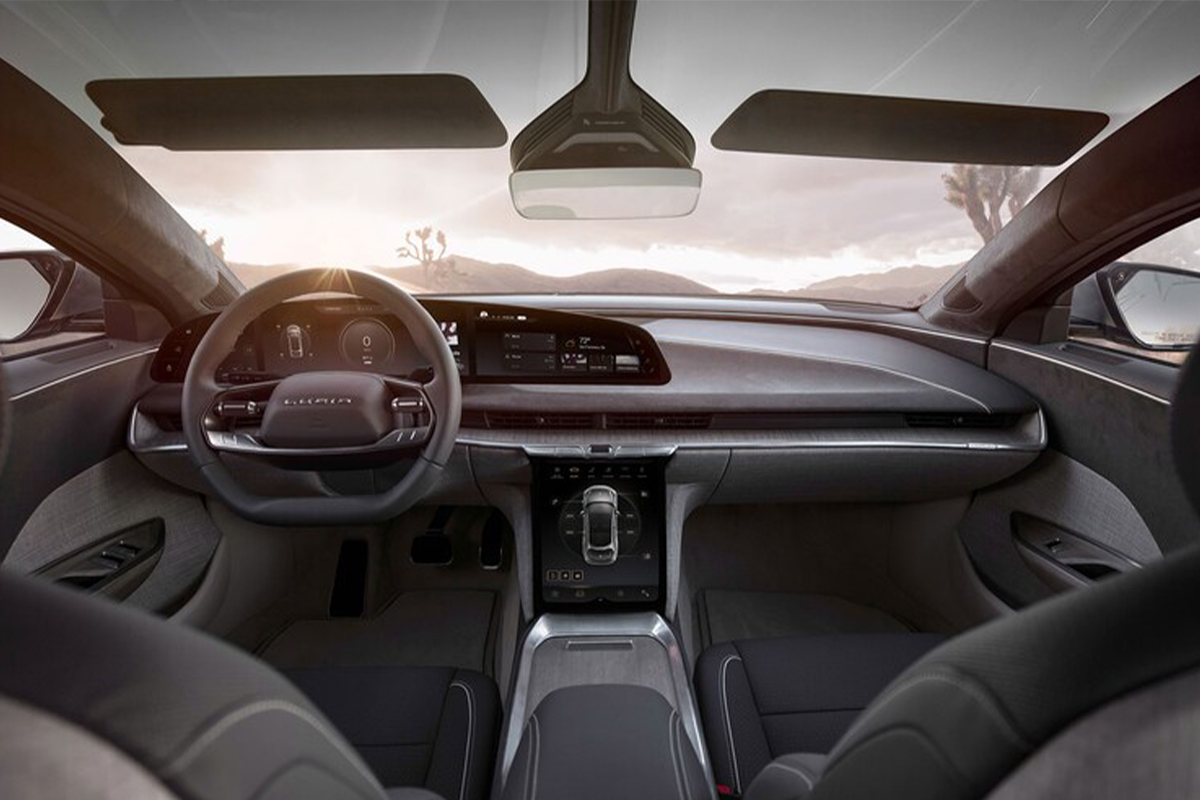 The money will be used to bring what Lucid Motors claims is an 805-kilometre-plus battery range Lucid Air luxury electric sedan to market. That range is superior to any Tesla car on the market and CEO Elon Musk has said he is working on a battery that goes for 750 kilometres on a single charge.
The deal with Lucid Motors had been widely rumoured and investors sent shares in the special purpose acquisition company up almost 500 per cent so far this year; however, Churchill Capital IV shares fell to about US$42 in the after-hours session, from US$57.37 at the close after the financial details were revealed on Monday, Financial Times reported.
Lucid Motors, which employs about 2000 people, will receive the cash raised by Churchill Capital IV as well as US$2.5 billon of new money from investors led by Saudi Arabia's Public Investment Fund, along with BlackRock, Fidelity Management & Research, Franklin Templeton, Neuberger Berman, Wellington Management and Winslow Capital Management.
The PIPE was sold to investors at US$15 per share, a 50 per cent premium to the SPAC's net asset value, but a 74 per cent discount to the share price at Monday's close. The PIF holds up to 85 per cent of existing Lucid shares and is expected to hold up to 62 per cent of the shares outstanding after the deal is completed.
The reverse merger agreement between Lucid and Churchill Capital IV implied a valuation for the carmaker of just under US$12 billion, while the US$15-per-share PIPE deal sets a valuation of US$24 billion.
Founded as Atieva in 2007, Lucid Motors is run by CEO Peter Rawlinson, a former Lotus and Tesla executive, who was Chief Engineer on the Tesla Model S. Rawlinson will remain as CEO and CTO after the merger. Rawlinson's senior team is also heavily drawn from Tesla, including Eric Bach, Tesla's former Director of Engineering; Peter Hochholdinger, a Tesla Vice President of Production for three years; and Peter Hasenkamp, who led procurement for the Model S.
"Lucid is proud to be leading a new era of high-technology, high-efficiency, zero-emission transportation," said Rawlinson. "Through a ground-up rethinking of how EVs are designed, our in-house-developed, race-proven technology and meticulous engineering have enabled industry-leading powertrain efficiency and new levels of performance.
"Lucid is going public to accelerate into the next phase of our growth as we work towards the launch of our new pure-electric luxury sedan, Lucid Air, in 2021 followed by our Gravity performance luxury SUV in 2023. Financing from the transaction will also be used to support expansion of our manufacturing facility in Arizona, which is the first greenfield purpose-built EV manufacturing facility in North America, and is already operational for pre-production builds of the Lucid Air.
"Scheduled to expand over three phases in the coming years, our Arizona facility is designed to be capable of producing approximately 365,000 units per year at scale. Lastly, this transaction further enables the realisation of our vision to supply Lucid's advanced EV technologies to third parties such as other automotive manufacturers as well as offer energy storage solutions in the residential, commercial and utility segments."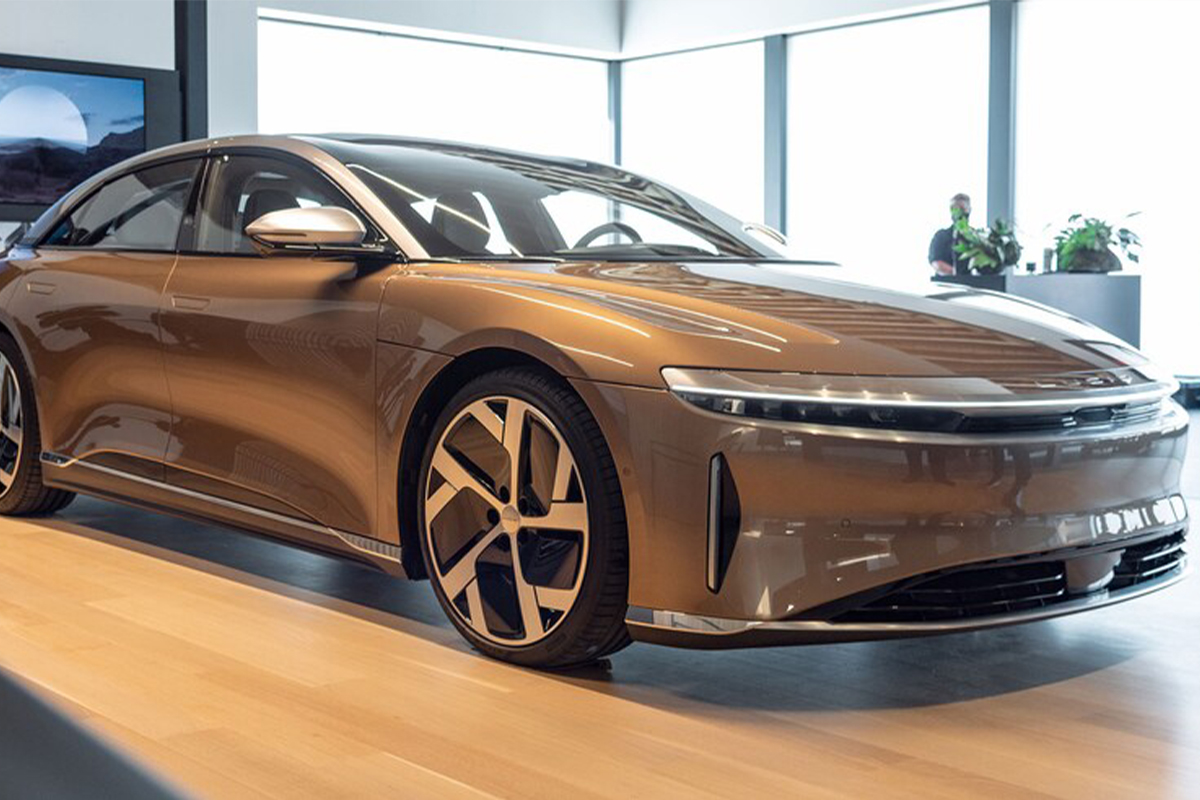 Lucid announced the production version of the Air last year, claiming it would be able to outperform Tesla's highest-grade model on several fronts including on range, quarter-mile speed, battery recharge time and the basic efficiency in which it draws energy. Tesla's battery technology and its software-first approach is unmatched despite efforts by rival car manufacturers.
"Churchill Capital IV believes that Lucid's superior and proven technology backed by clear demand for a sustainable EV make Lucid a highly attractive investment for Churchill Capital IV shareholders, many of whom have an increased focus on sustainability," said Klein. "We are pleased to partner with Peter and the rest of Lucid's leadership team as it delivers the highly anticipated Lucid Air to market later this year, promising significant disruption to the EV market and creating thousands of jobs across the US."
Klein, a former Citigroup executive, has seven listed SPACs under Churchill Capital. During his career as a banker, he has been an adviser to Saudi Arabia's PIF and the sovereign wealth fund has backed other SPAC deals of his. It funded MultiPlan, a healthcare company that went public through a merger with Churchill Capital III.