Amazon, the multinational technology company, shocked the financial world when it announced Jeff Bezos was stepping down and will be replaced by Andy Jassy.
Bezos, 57, started Amazon in his garage on 5 July 1994. The business now employs 1.3 million people and is involved in ecommerce, cloud computing, artificial intelligence and digital streaming.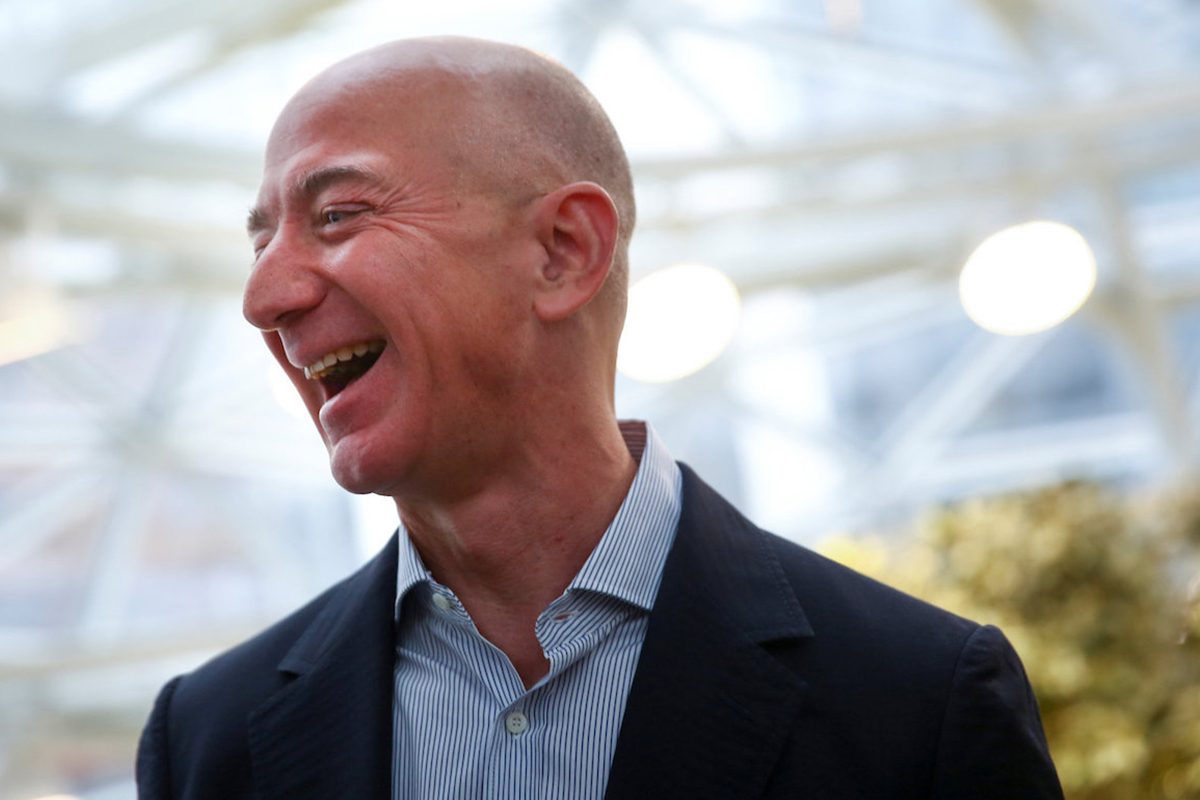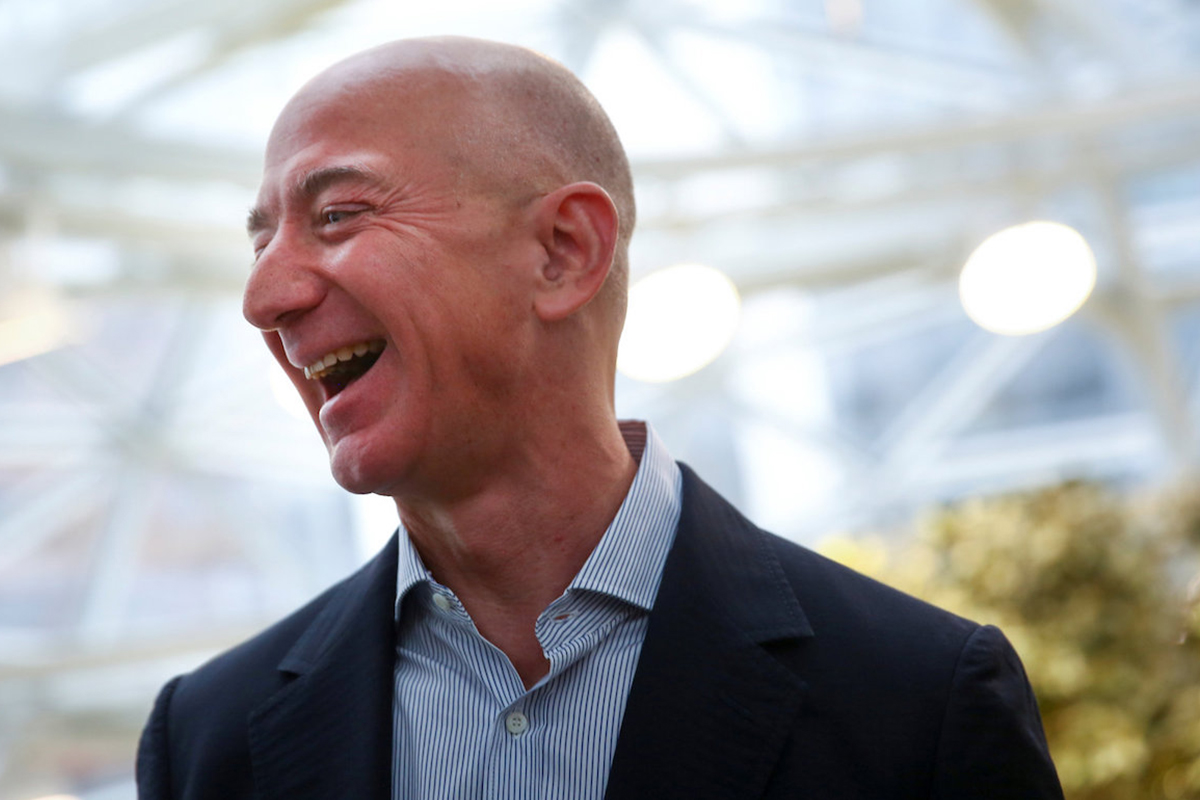 He has amassed a fortune of US$196.2 billion, according to Forbes' billionaires list and is a once-in-a-generation inventor that has fundamentally changed how humans buy products and interact with the internet.
"Amazon is what it is because of invention. We do crazy things together and then make them normal," Bezos said in a media statement announcing Amazon's financial results for its fourth quarter ended 31 December 2020.
"We pioneered customer reviews, 1-Click, personalised recommendations, Prime's insanely-fast shipping, Just Walk Out shopping, the Climate Pledge, Kindle, Alexa, marketplace, infrastructure cloud computing, Career Choice, and much more.
"If you do it right, a few years after a surprising invention, the new thing has become normal. People yawn. That yawn is the greatest compliment an inventor can receive. When you look at our financial results, what you're actually seeing are the long-run cumulative results of invention. Right now I see Amazon at its most inventive ever, making it an optimal time for this transition."
Bezos will step down as CEO in the third quarter of 2021 and become Amazon's executive chairman, allowing him, he said, to spend more time on his other interests – his rocket company Blue Origin, The Washington Post newspaper and Amazon's Earth Fund.
"I find my work meaningful and fun. I get to work with the smartest, most talented, most ingenious teammates," Bezos said in a letter informing staff of the transition. "When times have been good, you've been humble. When times have been tough, you've been strong and supportive, and we've made each other laugh. It is a joy to work on this team.
"As much as I still tap dance into the office, I'm excited about this transition. Millions of customers depend on us for our services, and more than a million employees depend on us for their livelihoods. Being the CEO of Amazon is a deep responsibility, and it's consuming. When you have a responsibility like that, it's hard to put attention on anything else. As Exec Chair I will stay engaged in important Amazon initiatives but also have the time and energy I need to focus on the Day 1 Fund, the Bezos Earth Fund, Blue Origin, The Washington Post, and my other passions. I've never had more energy, and this isn't about retiring. I'm super passionate about the impact I think these organisations can have.
"Amazon couldn't be better positioned for the future. We are firing on all cylinders, just as the world needs us to. We have things in the pipeline that will continue to astonish. We serve individuals and enterprises, and we've pioneered two complete industries and a whole new class of devices. We are leaders in areas as varied as machine learning and logistics, and if an Amazonian's idea requires yet another new institutional skill, we're flexible enough and patient enough to learn it."
Andy Jassy, a graduate of Harvard Business School, has been with Amazon since 1997 and developed Amazon Web Services (AWS), which is the profit engine of the company.
"Andy is well known inside the company and has been at Amazon almost as long as I have. He will be an outstanding leader, and he has my full confidence," Bezos said.
Jassy joined Amazon as a marketing manager. In 2003, he founded AWS with a team of 57 people and in April 2016, Jassy was promoted from Senior Vice President to CEO of AWS.
In 2020, for his work as CEO of AWS, Jassy earned a base compensation of US$175,000, plus a restricted stock unit award of 4,023 Amazon shares (with a value of US$12 million as of 26 July 2020) with vesting beginning in 2023.
He also received a restricted stock unit award in April 2018 for 10,000 shares (with a value of US$30 million as of 26 July 2020), which vest 37.5 per cent in 2021, 12.5 per cent in 2022, 37.5 per cent in 2023, and 12.5 per cent in 2024.
As of November 2020, Jassy's estimated net worth is US$400 million. He is a direct disciple of Bezos' hard-charging leadership style, according to Business Insider. He is no-nonsense, and is known for his incredible attention to detail. He was long seen as the heir apparent to Bezos and very much groomed for the top job.
AWS saw sales surge 30 per cent year over year to US$45 billion in 2020. At US$13.5 billion last year, AWS's operating profits represented 60 per cent of the company's total operating profits. AWS has a dominant 30 per cent market share of the cloud computing market.
With Bezos' move occupying the news space, Amazon's financial result should not be overlooked.
Net sales increased 44 per cent to US$125.6 billion in the fourth quarter, compared with US$87.4 billion in the fourth quarter 2019.
Operating income increased to US$6.9 billion in the fourth quarter, compared with operating income of US$3.9 billion in fourth quarter 2019.
Net income increased to US$7.2 billion in the fourth quarter, compared with net income of US$3.3 billion 12 months ago.
For the full financial year, Amazon's net sales increased 38 per cent to US$386.1 billion, compared with US$280.5 billion in 2019.
Operating income increased to US$22.9 billion, compared with operating income of US$14.5 billion in 2019.
Net income increased to US$21.3 billion, compared with net income of US$11.6 billion, or $23.01 per diluted share, in 2019.