Pat Gelsinger, the new CEO of technology business Intel, has signalled a bright future with a US$20 billion investment in two new factories.
Gelsinger, who returned to the multinational giant after almost nine years as CEO of software company VMware, shared his vision for "IDM 2.0" – a major evolution of the business's integrated device manufacturing (IDM) model – during the company's global Intel Unleashed: Engineering the Future webcast.
"We are setting a course for a new era of innovation and product leadership at Intel," Gelsinger said. "Intel is the only company with the depth and breadth of software, silicon and platforms, packaging and process with at-scale manufacturing customers can depend on for their next-generation innovations.
"IDM 2.0 is an elegant strategy that only Intel can deliver – and it's a winning formula. We will use it to design the best products and manufacture them in the best way possible for every category we compete in."
Gelsinger's investment strategy aims to restore the company's reputation after manufacturing delays sent shares falling more than 16 per cent last year, according to data from S&P Global Market Intelligence. The new CEO clearly wants to take market share back from the two other multinational companies who make the most advanced computer chips, Taiwan Semiconductor Manufacturing Company Limited (TSMC) and South Korea's Samsung Electronics.
Founded by semiconductor pioneers Gordon Moore and Robert Noyce in 1968, the company will build two new factories at its Ocotillo campus in Chandler, Arizona. The development is expected to create more than 3,000 permanent high-tech, high-wage jobs, more than 3,000 construction jobs and approximately 15,000 local long-term jobs, Intel said in a media release. Gelsinger added that he plans to announce the next phase of capacity expansions in the US, Europe and other global locations within the year.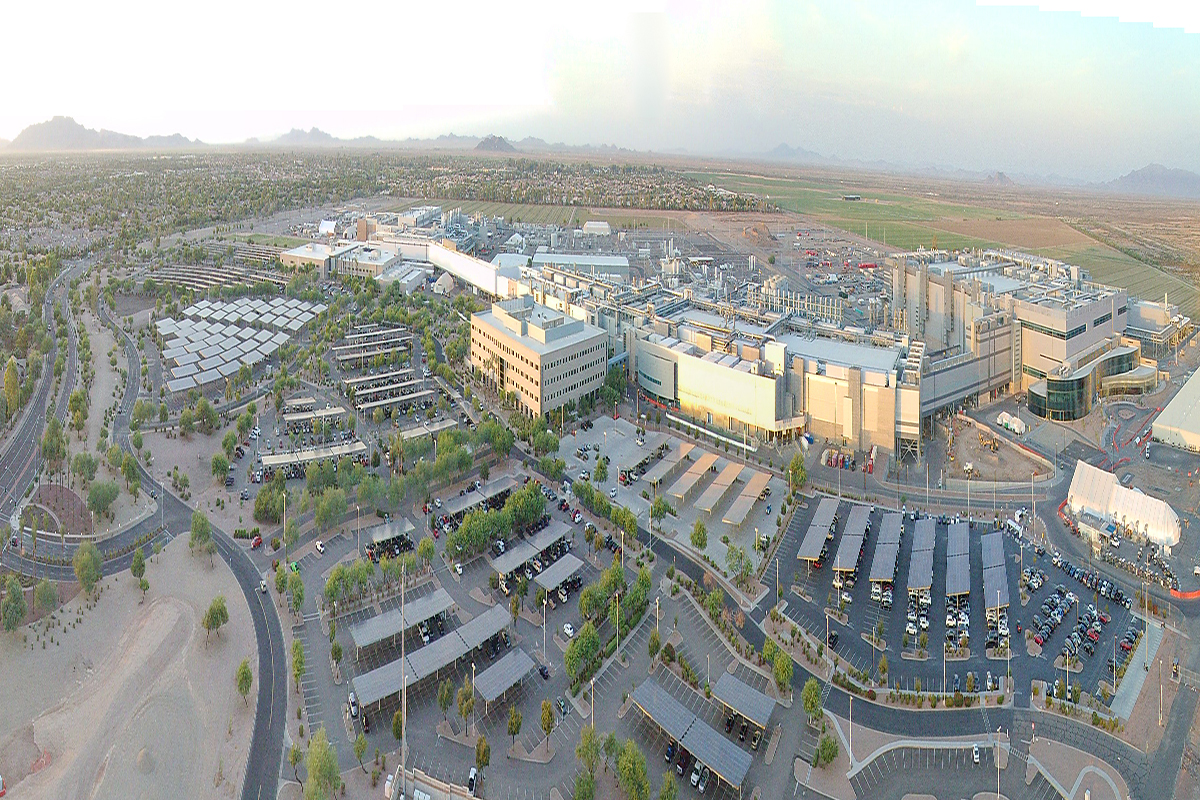 Gelsinger also announced an increase in the use of third-party foundry businesses for products, including the core of computing offerings for both client and data centre segments beginning in 2023.
"This will provide the increased flexibility and scale needed to optimise Intel's road maps for cost, performance, schedule and supply, giving the company a unique competitive advantage," Gelsinger said.
The US-based company is one of the few remaining semiconductor companies that both designs and manufactures its own chips. Rival chip designers such as Qualcomm and Apple rely on contract manufacturers.
Gelsinger told Reuters the business has "fully resolved" the problems with its most recent manufacturing technology and is "all systems go" on manufacturing chips for 2023. It is now planning to expand its manufacturing capacity.
The CEO also announced a new standalone business unit, Intel Foundry Services (IFS), led by semiconductor industry veteran Dr Randhir Thakur, who will report directly to Gelsinger.
IFS will be differentiated from other foundry offerings with a combination of leading-edge process technology and packaging, committed capacity in the US and Europe, and a world-class intellectual property (IP) portfolio for customers, including x86 cores as well as ARM and RISC-V ecosystem IPs. Gelsinger noted that Intel's foundry plans have already received strong enthusiasm and statements of support from across the industry.
In addition, he announced the spirit of the company's popular Intel Developer Forum would be revived with the launch of the Intel On industry event series. He encouraged technology lovers to join him at the new event, to be held in San Francisco in October.
The business's shares rose 6.3 per cent after the company announced its new strategy and full-year financial guidance for 2021. The company, headquartered in in Santa Clara, California, said it expects US$72 billion in revenue and adjusted earnings per share of US$4.55. The company added that it expects to spend US$19–20 billion on capital expenditures.
"2021 is a transitional year as we accelerate Intel's trajectory, invest in our future and improve our execution," Gelsinger said. "We're working aggressively with our supply chain partners and leveraging our unique manufacturing capabilities to solve industry-wide component shortages and outperform this guide.
"Given the incredible demand for computing, the strength of our IDM 2.0 strategy and the technology investments we're making, I'm certain Intel's best days are in front of us."