LVMH, the world's leading luxury products group, has announced that it has completed the acquisition of jeweller Tiffany & Co.
"The acquisition of this iconic US jeweller will deeply transform LVMH's Watches & Jewelry division and complement LVMH's 75 distinguished maisons," LVMH said in a press statement.
The purchase of Tiffany & Co will put the jeweller, synonymous with elegance, innovative design, fine craftsmanship and creative excellence, at the top of LVMH's Watches and Jewelry Division that comprises brands Bulgari, TAG Heuer, Chaumet, Dior Watches, Zenith, Fred and Hublot. Jewelry is a fast-growing market in the luxury goods sector.
LVMH, which previously walked away from the deal, paid US$15.8 billion, which is a slight cut to its original offer of US$16.2 billion. LVMH first announced the acquisition of Tiffany more than a year ago; however, the coronavirus pandemic's impact on business reportedly soured LVMH Chair and CEO Bernard Arnault's view on the price initially agreed. Tiffany, credited with inventing the modern engagement ring and immortalised in the 1961 film 'Breakfast at Tiffany's' film starring Audrey Hepburn, ultimately sued LVMH to force the deal to proceed.
"I am pleased to welcome Tiffany and all their talented employees in our Group," said Arnault. "Tiffany is an iconic brand and a quintessential emblem of the global jewellery sector. We are committed to supporting Tiffany, a brand that is synonymous with love and whose Blue Box is revered around the world, with the same dedication and passion that we have applied to each of our prestigious Maisons over the years.
"We are optimistic about Tiffany's ability to accelerate its growth, innovate and remain at the forefront of our discerning customers' most cherished life achievements and memories. I would like to thank Alessandro Bogliolo and his team for their dedication to Tiffany and their work over the past three years, especially during this challenging period."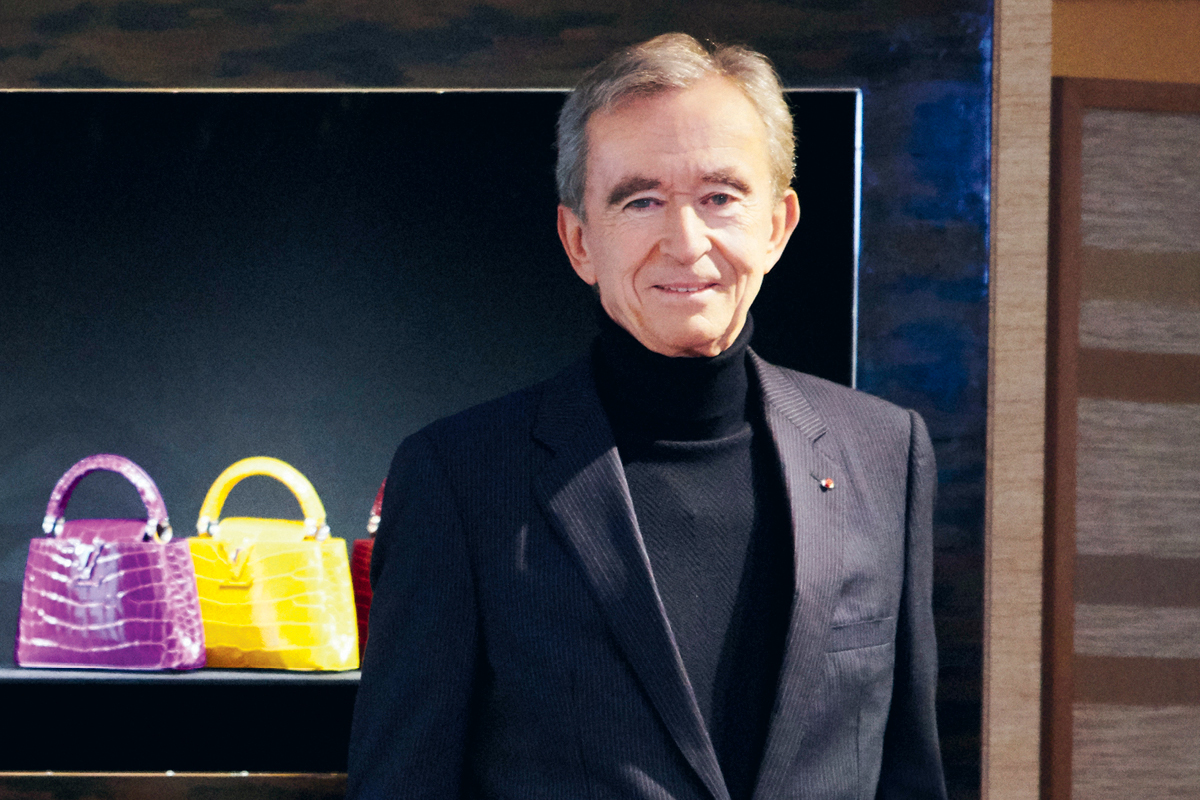 LVMH also announced a new management team for Tiffany & Co. Anthony Ledru, who ran Louis Vuitton in the US and previously worked at Tiffany and rival jeweller Cartier, will become CEO immediately. Also joining Tiffany as Executive Vice President for Product and Communication is Arnault's 28-year-old son Alexandre, who previously ran LVMH's luggage label Rimowa.
"I am delighted to re-join Tiffany, the most iconic American luxury brand, which I have long admired. The inclusiveness and optimism upon which Tiffany was founded resonate now more than ever," Ledru said. "I also come back to a maison that is at the forefront of the environmental and sourcing standards in its industry. Going forward, I have deep confidence in LVMH's commitment to protect the brand, drive its growth strategy and apply the highest standards of retail excellence to Tiffany. The potential ahead is limitless, and I look forward to writing this next deeply promising chapter, along with the 14,000 Tiffany employees around the world."
Tiffany, which employs nearly 5,000 skilled artisans who cut diamonds and craft jewellery in the company's workshops, reported record sales for the 2020 Christmas holiday period with increased online purchases and increased sales in China. Tiffany said its overall preliminary net sales rose two per cent for the period November 1 to December 31, year-on-year, with online sales soaring 80 per cent and sales in the Asia–Pacific region rising 20 per cent with China up 50 per cent