Sir Richard Branson, Founder of The Virgin Group, has revealed his mother, Eve, died from COVID-­19. She was 96.
Branson wrote a blog celebrating his mother, to whom he said he owed his career.
He said, rather than mourn her loss, he wanted to "celebrate her wonderful life, her tremendous spirit, the joy she brought to so many, and the love she gave us all".
Despite her advancing years, Branson said she retained the same youthful energy as when he was a boy.
"My sisters Lindy and Vanessa and I were so lucky to grow up with mum and dad as our parents, instilling values that have lasted a lifetime. They taught us the importance of hard work, of not taking yourself too seriously, of treating people how you wish to be treated, of entrepreneurship, and so much more. They showed us how family is the most important thing in the world, and surrounded us with love and encouragement," he wrote.
Branson's father, Ted Branson, a barrister, died in 2011. Branson also paid tribute to his late father as "hugely instrumental in shaping [him]" in a blog post from July last year.
He described his mother as a "force of nature" who "lived many remarkable lives", from enlisting in the Women's Royal Navy Service in World War II, touring Germany as a ballet dancer, and working as a flight attendant.
"When I was growing up, she was always working on a project; she was inventive, fearless, relentless – an entrepreneur before the word existed," he said.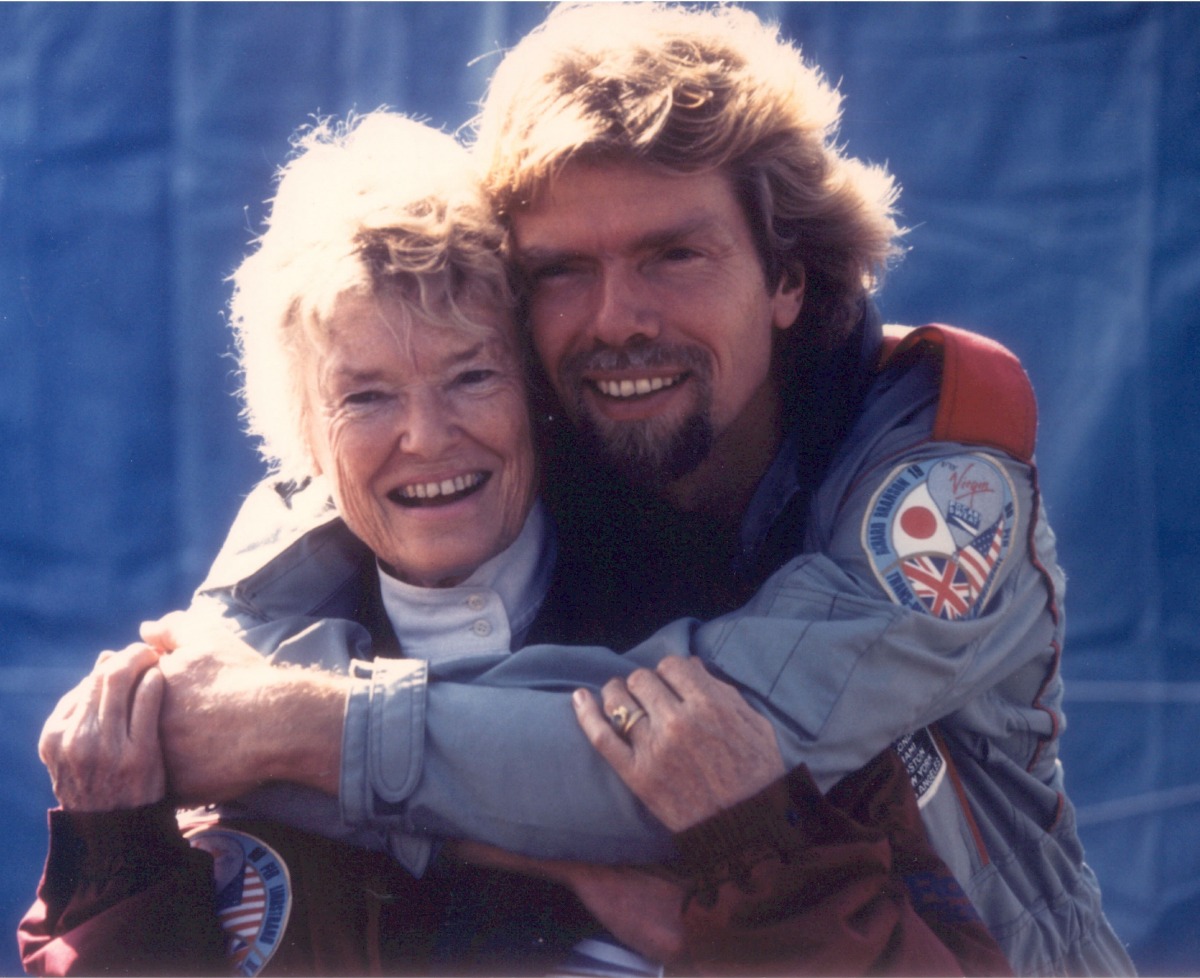 Richard Branson said he owed his career to his mother, recalling a day in the late 1960s when his mother found a necklace on the road and took it to the police station.
"After three months nobody had claimed it so the police told her she could keep it. She came up to London, sold the necklace and gave me the money. Without that £100, I could never have started Virgin. We were so sad to lose dad back in 2011, but mum did exactly as he would have wished by continuing to grab life with both hands."
Branson launched Virgin Atlantic in 1984 using money from his previous business, Virgin Records. Virgin Group now controls over 400 businesses in various industries around the world.
He wrote that one of his mother's "most brilliant legacies" is The Eve Branson Foundation, which she founded to improve the lives of women and young girls in the Atlas Mountains in Morocco and provide access to education and health care to those in need.
"It all started when we were in Morocco preparing for my global hot­ air balloon challenge. My mum and dad went exploring while we waited for the right weather conditions to launch. They found the beautiful Kasbah Tamadot in the Atlas Mountains and they sat me down and told me they would not talk to me again if I didn't buy it there and then. I think they were joking, but it did the trick," Richard Branson wrote.
"Mum founded the Eve Branson Foundation and set about teaching the local community creative skills that they can use to set up their own businesses, work the Foundation continues to do wonderfully today with Virgin Unite's support. She's always been a tireless advocate for social empowerment and child welfare and continued spending time in Morocco, inspiring and supporting the amazing community, right to the end of her life."
More than 1,000 people have died daily from COVID­19 in the UK in the past three days, with Wednesday recording the most deaths since the coronavirus reached the UK.