Would you eat bugs for breakfast, shave your head or walk over fire and glass if it meant you could help save children's lives? On 16 September, CEOs and other business leaders faced their greatest fears in Sydney in support of CEO Dare to Cure's fifth annual fundraising event.
They raised an astounding A$1.1 million for Children's Cancer Institute (CCI), bringing the total so far between the Sydney and Melbourne events to over A$1.5 million. With the inaugural Melbourne event coming up on 14 October, the Sydney participants want other business leaders to know that there's still time to make a difference.
The CEOs who dared to cure
This year, CEO Dare to Cure Sydney participants had to choose between seven nail-biting dares.The CEO Magazine sat down with some of the leading fundraisers to get the lowdown on facing their fears and what it meant to them to participate in this year's event.
Walk the Plank Off an 80-Storey Skyscraper – Extreme Virtual Reality
Robert Kelly, Managing Director and CEO of Steadfast Group, was the top fundraiser for this year's Sydney event with A$101,021. He took a gut-wrenching walk on a virtual plank off the edge of a towering skyscraper, and he wouldn't hesitate to do it again.

"Every week, nearly three Australian children and adolescents die of cancer," Robert says. "What CCI has achieved over the last decade is amazing and what they will achieve over the next decade will be astounding – if they have the funds. Get involved."
Extreme Fitness Challenge
BOWERBIRD Interiors Directors Lauren and Geoff Lewis took on the Extreme Fitness Challenge led by F45 Co-Founder Luke Istomin and came in fourth with A$67,075 raised.
"Milan was only five and sadly didn't win her fight with brain cancer. The experience had a profound impact on both Lauren and I and our resolve to make a difference." – Geoff Lewis, Co-Director of BOWERBIRD Interiors
"Our support of CCI was initially sparked when one of our daughter's friends was diagnosed with diffuse intrinsic pontine glioma in preschool," Geoff says. "Milan was only five and she sadly didn't win her fight with brain cancer. The experience had a profound impact on both Lauren and I and our resolve to make a difference."
Athlete's Ice Bath Challenge
Founder and Director of Black Diamondz Group Monika Tu raised A$20,993 by taking the ice-cold ice bath challenge this year.
"It's just so rewarding knowing that we're raising funds that are going to such a great and important cause," she says. "We're in such a privileged position with where we are in our businesses and encouraging other business leaders and CEOs can only assist with raising awareness of the important work that CEO Dare to Cure brings to Children's Cancer Institute."
Walking on Fire and Glass
Sarah Bolitho, Founder and CEO of Levyl, took a precarious walk over glass and fire and raised $3,320 in the process.
"A dear friend of mine went through a childhood cancer journey with her two-year-old son in 2018," Sarah says. "I began supporting Children's Cancer Institute in 2019 after witnessing firsthand the treatment Leo underwent and the strain it put on their family. The research breakthroughs and medical advancements CCI have made in this time alone have been groundbreaking."
The Brave Shave
Chris Dutton, Founder and CEO of The CEO Magazine, is one of Dare to Cure's most dedicated ambassadors. This year, he raised A$10,022 by walking on fire and glass and taking an ice bath, but he'll never forget the year he had his eyebrows shaved off after asking his team to vote for his dare.
"I didn't have a choice, but they eventually grew back!" he laughs. " I feel very passionate about supporting this cause and working towards ending childhood cancer. I'm a father of two children and when you're a parent you never want to hear those words or have that kind of thing happen to your children."
Snake Bath Challenge
Monika Tu braved the snake bath a few years ago and says that although it was one of the hardest dares she's ever faced, it was worth it.
"Having seen firsthand the devastating effects that cancer has not only on children but their families as well, it drums home to me how lucky I am that my family is OK and how valuable the research is into fighting childhood cancer," she says.
Bugs for Breakfast (Sydney only)
Tim Butler, Head of Contractor Connection and CRD National Manager at Crawford & Company, raised A$3,656 for CCI by snacking on creepy crawlies.
He was joined by Paul Casey, Head of Compliance and Operational Risk for APAC at CMC Markets Asia Pacific, who raised $1,206.
CEO Dare to Cure goes from strength to strength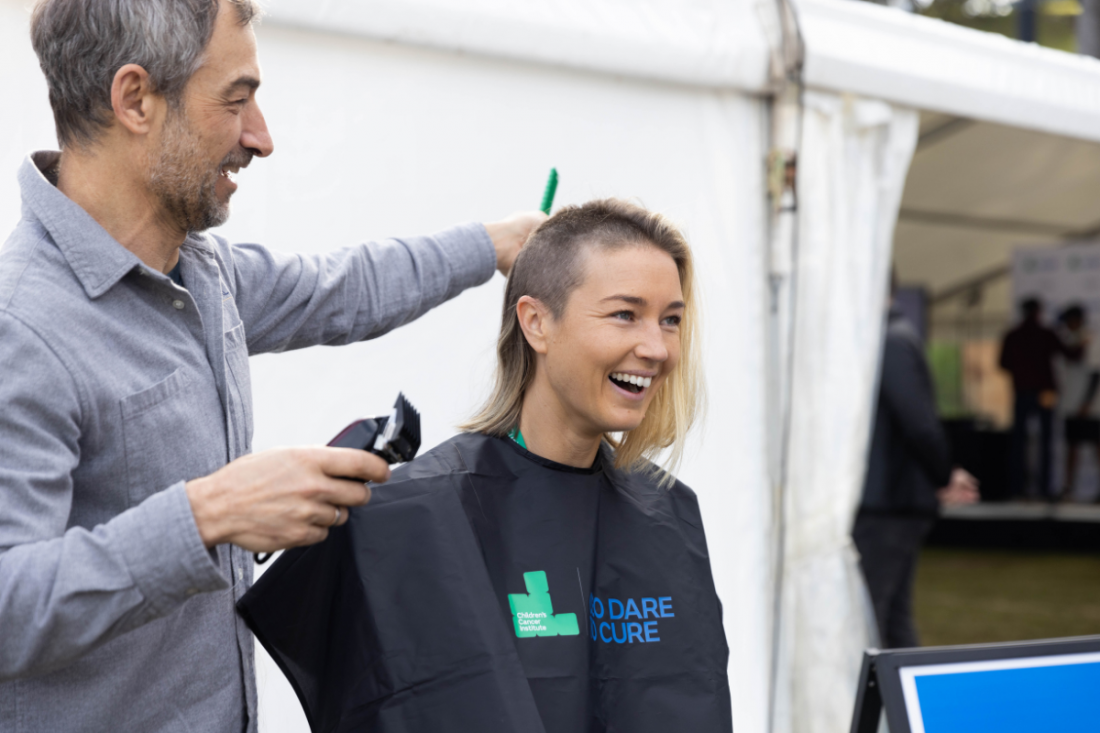 CEO Dare to Cure might only be in its fifth year, but the event has already raised millions to help fight childhood cancer. From a total of A$500,000 raised in its first year, Dare to Cure secured A$1.6 million in its fourth year in 2021 and won the Impact Through Events Award at the 2022 FIA Awards for Excellence in Fundraising. 
In 2022, the thermometer is already over A$1.5 million across the Sydney and Melbourne events – and counting. More than 200 business leaders and CEOs are expected to take part in Sydney and Melbourne this year, and there's still time to sign up or donate. You'll find all the information you need below.
Dare to make a difference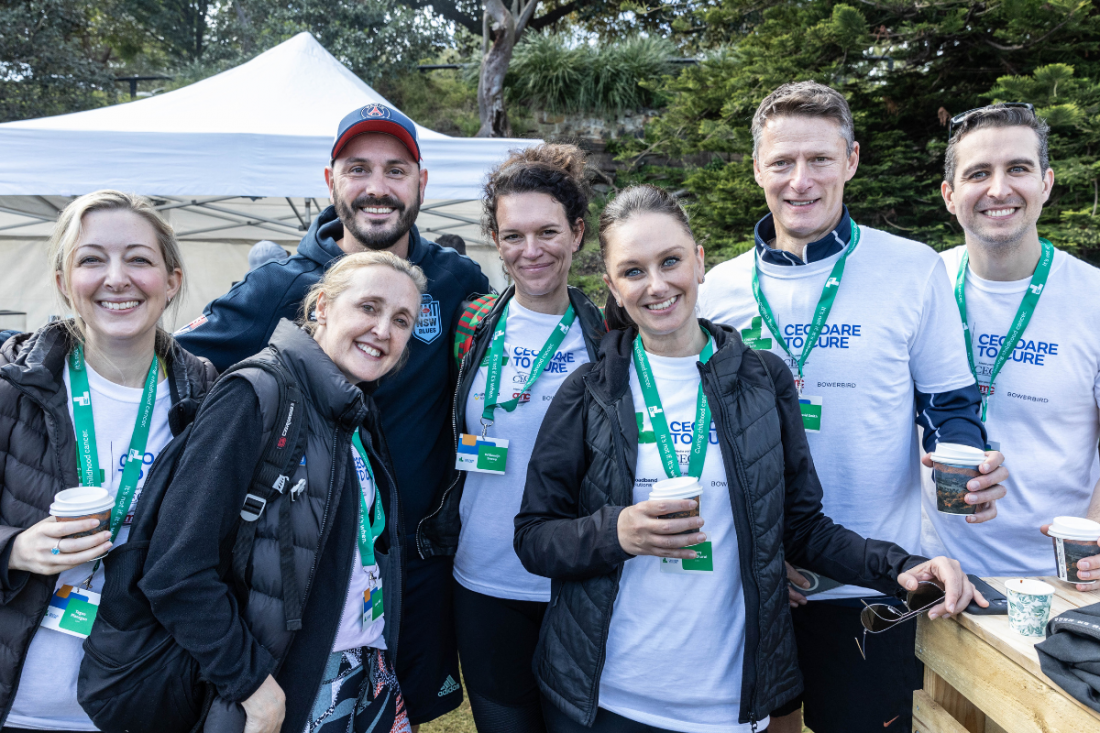 The CEOs who participated in the Sydney event want to encourage any business leader who can make it to the Melbourne chapter on 14 October to sign up and start fundraising.
When Ellerston Capital Director Brian O'Sullivan's daughter was diagnosed with acute lymphoblastic leukaemia in 2013 at the age of six, it was a challenging time for his family. "Ella 'kicked cancer's butt' and is now completing her HSC, so now I feel like we need to give back and honour those that were lost along the way," he says. Brian raised an impressive A$84,784 for CCI this year.
Katrin Stoecker, former COO of Steadfast Underwriting Agencies and CEO Dare to Cure Ambassador, raised A$4,728 by walking on fire and glass. "I encourage other leaders to get involved in this wonderful event," she says. "I can't think of a better cause to get behind."
"I encourage other leaders to get involved in this wonderful event." – Katrin Stoecker, former COO of Steadfast Underwriting Agencies and CEO Dare to Cure Ambassador
Chris Dutton urges CEOs and other leaders to leverage and engage with their networks for the greater good. "There's a genuine belief and common goal at CCI that it's not 'if' we can find a cure for cancer – it's 'when'," he says. "Each year, I have the opportunity to connect with the wonderful child ambassadors personally and it really hits home how much CCI impacts and improves their little lives and their families'."
About Children's Cancer Institute
Children's Cancer Institute is the only independent medical research institute in Australia wholly dedicated to curing childhood cancer and pioneering less toxic treatments.

The money raised through Dare to Cure helps fund critical research into childhood cancer. 

Cancer kills more children in Australia than any other disease – three each week – and CCI is committed to ending it.
How to participate in or donate to CEO Dare to Cure 2022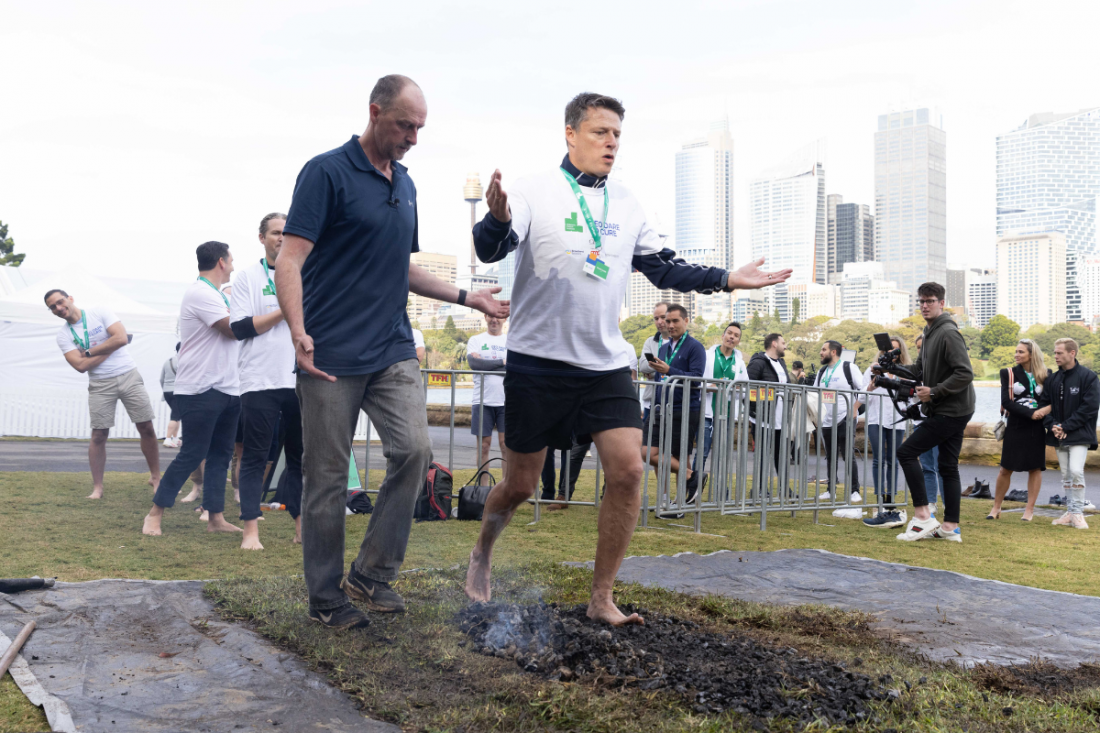 When and where are the 2022 CEO Dare to Cure events?
Sydney: COMPLETED, but there's still time to donate!
Melbourne: Friday, 14 October , 6am–9.30am, The Timber Yard, Melbourne. You can register to participate here or donate here.
Who can register for Dare to Cure? 
CEO Dare to Cure is open to CEOs and business leaders (C-suite executives and heads of department) who dare to help cure childhood cancer.
Is it free to register?
Yes, registration is free.
How do I register?
Visit ceodaretocure.org.au or email [email protected]. 
What should my fundraising target be? 
The minimum fundraising pledge for all participants is $5,000.
Can I nominate my peers or colleagues to join me?
Yes, as long as they are eligible to enter the event.
Can I do more than one dare? 
Due to numbers, each participant will be able to take on one dare only.
Do I have to do one of the seven dares on the website? 
Yes, you will need to complete one of the pre-selected dares.
Are there sponsorship opportunities for the event?
The sponsorship window for 2022 is now closed but the team are open to discussing 2023 sponsorship opportunities with you. Email [email protected] for more information.
Are all donations tax deductible?
Yes. The donor will receive an automated receipt.
I have never fundraised before. Where do I start?
We will support you with email templates and toolkits to help you reach your goals.