Trust in nature
By putting in-perpetuity trust agreements on high-conservation-value land, the Nature Conservation Trust of NSW is protecting endangered ecosystems.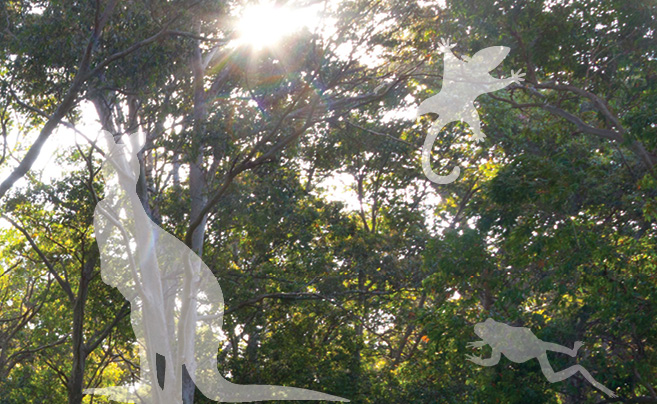 The regent honeyeater is striking. Its sleek black head is boldly contrasted by its intricately embellished form; yellow and white patterns delineating its wings and tail. Once common in the woodland areas of south-eastern Australia, this bird is now one of the most endangered in Australia. "We think that there are probably only two to four hundred left in the wild," says Gary Wells, CEO of the Nature Conservation Trust of New South Wales (NCT).
A not-for-profit devoted to private land conservation, NCT works with landowners to secure land and safeguard the habitat on their property. In conserving biodiversity, the organisation helps to protect the land and the species that reside on it, such as the critically endangered regent honeyeater.
"We have been working extensively over the last five or so years with quite a number of landholders to secure areas on their property where these birds breed," says Gary, adding that the honeyeater is the NCT's key species for fundraising over the next 12 to 24 months. "New South Wales has two of only three breeding regions that remain for the regent honeyeater, and we're looking to protect and manage those areas."
The organisation does this in two ways, both of which have enduring and binding legacies. The first is that the NCT purchases properties with a high conservation value, puts an in-perpetuity trust agreement on them—which obliges landowners to manage the land into the future—and then sells the property back into the market. The money from the sale of the property goes into what is called a revolving conservation property fund and is used to buy another property.
"It's an effective way of revolving our money and making good use of it," explains Gary. "Rather than just buying one property, we can buy lots of them. We have 100 landholders across the state that have covenants on their properties, and we have just reached a huge milestone of protecting over 50,000 hectares of land.
"It's fascinating," he adds, "We find that quite a lot of people are interested in buying a property and managing it for conservation."
The second way NCT protects biodiversity is by working directly with landholders who are interested in conserving the habitat on their property. "We just apply a trust agreement with that landholder and then we plan the management of the land with them. Again, that's in perpetuity, so it binds them—and anybody else that buys the property—into the future," says Gary. "That's the beauty of what we do; it's there forever."
You can download the full article below…