According to a recent report from global management consulting firm Bain & Company, the COVID-19 pandemic has had a significant impact on the global fine jewelry and wristwatch market; in 2020 alone, sales shrank by around 15 percent.
And while French luxury giant LVMH was not spared in this downtown – its watch and jewelry division was down by 23 percent – its fine jewelry brand FRED bucked the trend in terms of sales growth in 2020, with total sales of around US$100 million. The Asian market made the largest contribution to these figures, generating 57 percent of sales for the brand, with a staggering 22 percent of revenue from China alone.
"We believe that fine jewelry should be freely integrated into daily life, be worn in different ways, on different occasions and should not be limited to occasions with formal dress codes." – Charles Leung
This is the first time in the history of LVMH that an Asian from China has been appointed to the top leadership position of one of its luxury brands. Charles Leung, who was appointed by LVMH as Global CEO of FRED in November 2018, has led the brand to stunning success. Originally from Hong Kong, he has 26 years of experience in the jewelry industry to date.
"I am both Asian and Chinese, so I understand the needs of the Asian market and can tell the story of the brand to Asian consumers more effectively. I also understand the type of customers that suit our brand's products and positioning, so I'm able to identify the target customers quickly and accurately," he tells The CEO Magazine.
Catering to younger customers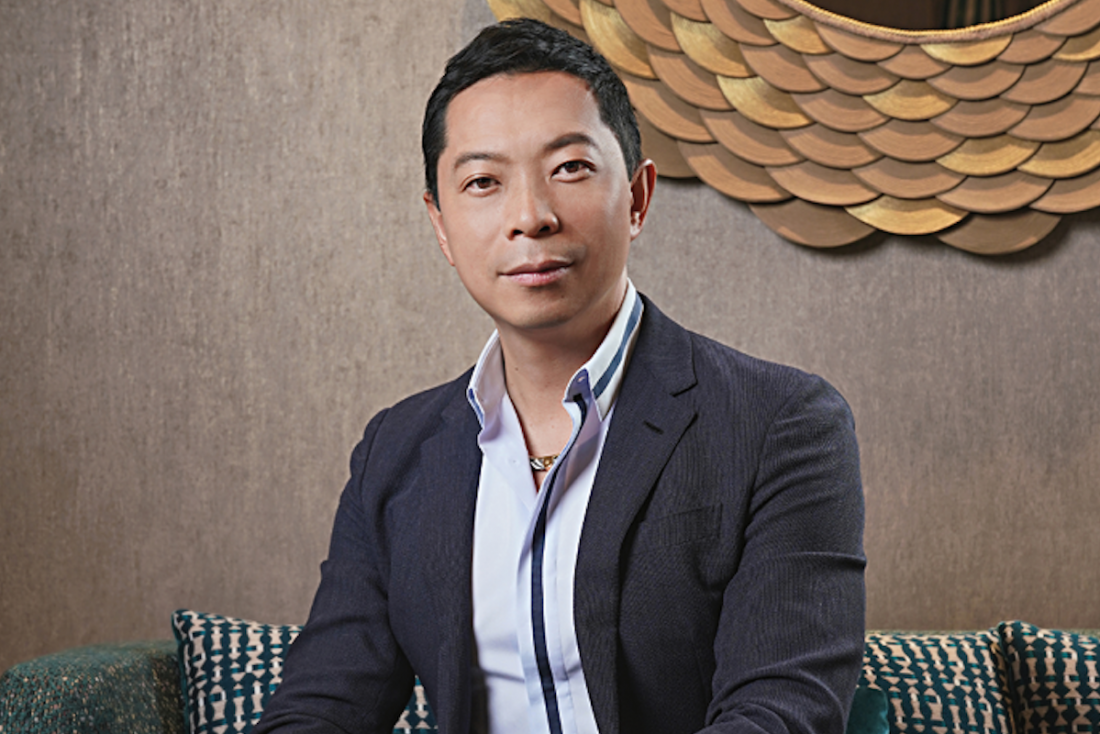 Are you seeing more younger consumers buying fine jewelry nowadays?
Leung: Of course, people's perceptions of fine jewelry are different from the past. Fine jewelry used to be a luxury item that you splurge on once in your lifetime, so the designs were more dramatic and striking. But these days, fine jewelry is becoming more versatile and it's perfect for everyday wear.
FRED has always been good at designing functional fine jewelry, such as the Audacious necklace from the Pretty Woman collection, which can be worn in seven different ways. When disassembled, the necklace can be transformed into different jewelry pieces, including earrings, a brooch, a lapel pin and a long necklace, making it ideal for young people with a flexible lifestyle.
Millennials and gen Z have become the largest consumer group for fine jewelry in China. What are your thoughts on this?
Leung: Young Chinese consumers have high demands for jewelry, especially for pieces that are simple in design, versatile and meaningful. Compared to European consumers, Chinese consumers are more casual and free in the way they dress and are more willing to try different fashion styles. They know how to use jewelry to highlight their personality and style, which coincides with FRED's brand spirit.
FRED originates from the Côte d'Azur in France and embodies the spirit of freedom and spontaneity. We believe that fine jewelry should be freely integrated into daily life, be worn in different ways, on different occasions and should not be limited to occasions with formal dress codes. The life philosophy of the younger generation in China is in line with the brand's spirit and development direction.
Is FRED changing strategies to market to younger customers?
Leung: Yes, not only for advertising, but we are also focusing more on our social media content, hoping to reach out to the younger generation. We have also been appointing younger celebrities as 'Friends of the Brand'.
How do you foresee the future of the jewelry industry in China?
Leung: I think the customer base is getting younger and younger. The ladies are able to purchase jewelry for themselves to wear with their friends, instead of waiting for it to be given to them by their partners. As people develop a better knowledge of and appreciation for jewelry, the number of people buying fine jewelry as an investment will also increase.
People are more inclined to look for unique gemstones, and they're now focusing more on the traceability of stones. In the future, more men will be wearing jewelry with casual outfits, in the same way they wear watches.
Leveraging the fan economy to drive new growth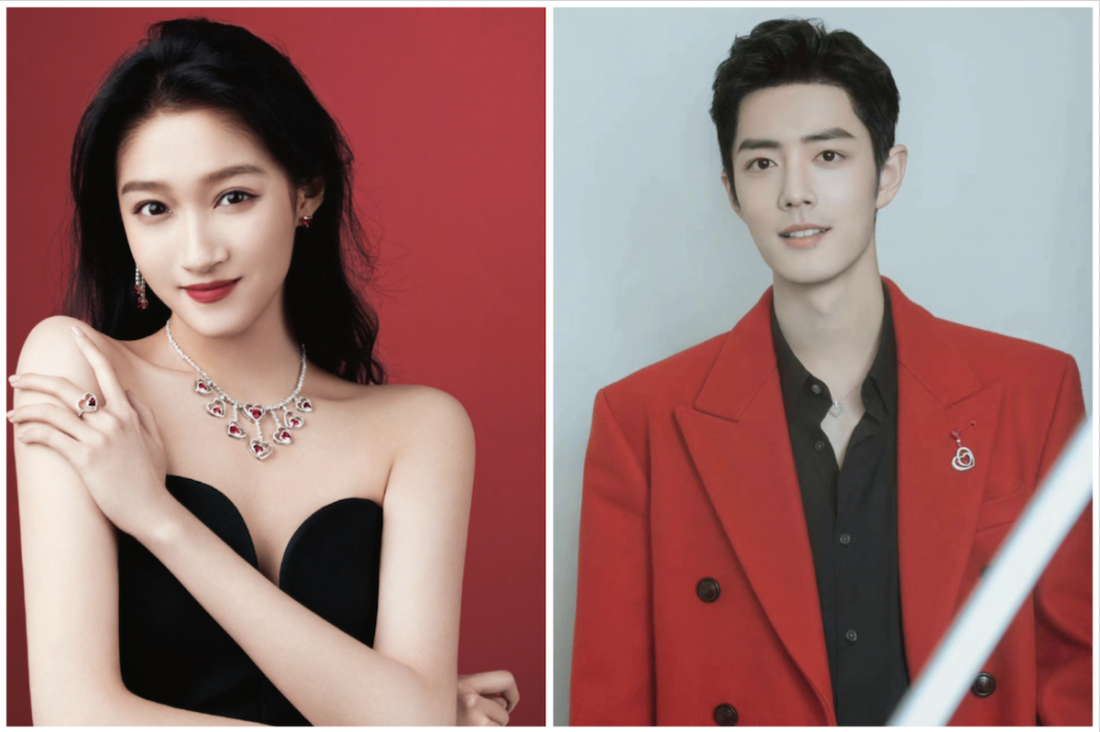 Are young Chinese customers more inclined to buy the same design as the celebrities?
Leung: Of course, that's why we invite celebrities to become brand spokespeople and 'Friends of the Brand'. We work with lots of celebrities every month, providing them with jewelry to match their outfits during magazine photoshoots and a variety show filming. Many customers will tell us: "I love this jewelry because I saw a celebrity wearing it."
Brands are capitalizing on the 'Fan Economy' in China, and this can bring high rewards but also high risks when scandals engulf a celebrity endorser. What does FRED take into consideration when inviting a celebrity to become a brand spokesperson?
Leung: In terms of risk, we can't predict the future, so the brand can't work with any celebrities just because they have millions of followers. It is also important to have a good understanding of a celebrity's character. They must have the same values as the brand and be positive, have sunny personalities and a love for sport and life.
For example, Guan Xiaotong, our FRED Wish spokesperson, is herself a customer of the brand and also fits the brand's image. FRED gained fame in China after she posted a photo of the Force 10 bracelet given to her by her boyfriend, Lu Han, on social media.
It attracted a lot of public attention, so it was only logical to invite her to become a spokesperson for the brand. Guan Xiaotong knows the brand well. She is very professional and the way she manages her self-image gives us peace of mind.
Will FRED be appointing or collaborating with more male celebrity ambassadors in the future?
Leung: In 2019, we invited Fan Chengcheng, who was only 19 at the time, to become FRED's first China Brand spokesman, which completely changed the public's perceptions of the brand. We're considering the possibility of inviting both male and female celebrities to endorse future collections.
Some brands hire male celebrities in the hope that they can attract female customers, but we want a male spokesperson to demonstrate how to wear the jewelry to our male customers.
Using ecommerce platforms to enhance interactions with customers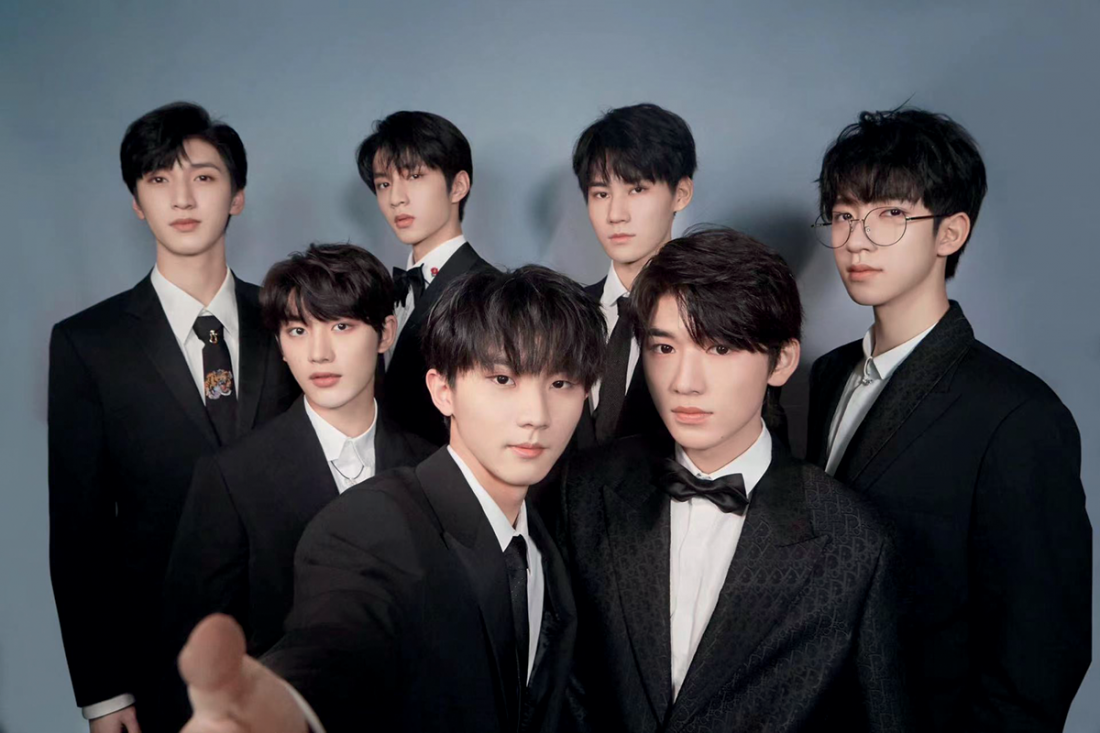 In 2020, FRED became the first LVMH brand to open an official flagship store on Tmall. What were your thoughts at the time?
Leung: Someone had to be the first to do it, right? LVMH is very supportive of me trying new things, and e-commerce is the current trend. FRED did not have much of a presence in China at that time, and for consumers, ecommerce platforms and social media are channels for getting information from the brand, asking questions, communicating and buying products.
The move to join an online shopping platform was in line with the brand's DNA of innovating and embracing the future. Having an ecommerce store is also a great way to connect with our customers, especially the younger generation and female customers.
Of course, we are very strict with our image control and the way our products are sold on Tmall. FRED's official flagship store on Tmall is completely managed by us – from product selection and pricing to business strategies and marketing activities.
Tmall is also very smart in giving us this freedom because they want to understand the LVMH brands and learn how to work with us to create greater value together. Our flagship store on Tmall is now one of the top 10 FRED stores worldwide.
As China's ecommerce industry continues to grow, what innovative methods will FRED use to market its products in the future?

Leung: Trade secret, ha! This industry is very competitive, which is why we've spent a great deal of time working with top technology experts to enhance the customer experience. But ecommerce can never replace brick-and-mortar stores, so we've created technology integrated interactive experiences in our physical stores. In the future, we will also introduce more innovations and use digital devices to enhance our customers' shopping experience both online and offline.
Implementing sustainability measures and building a green business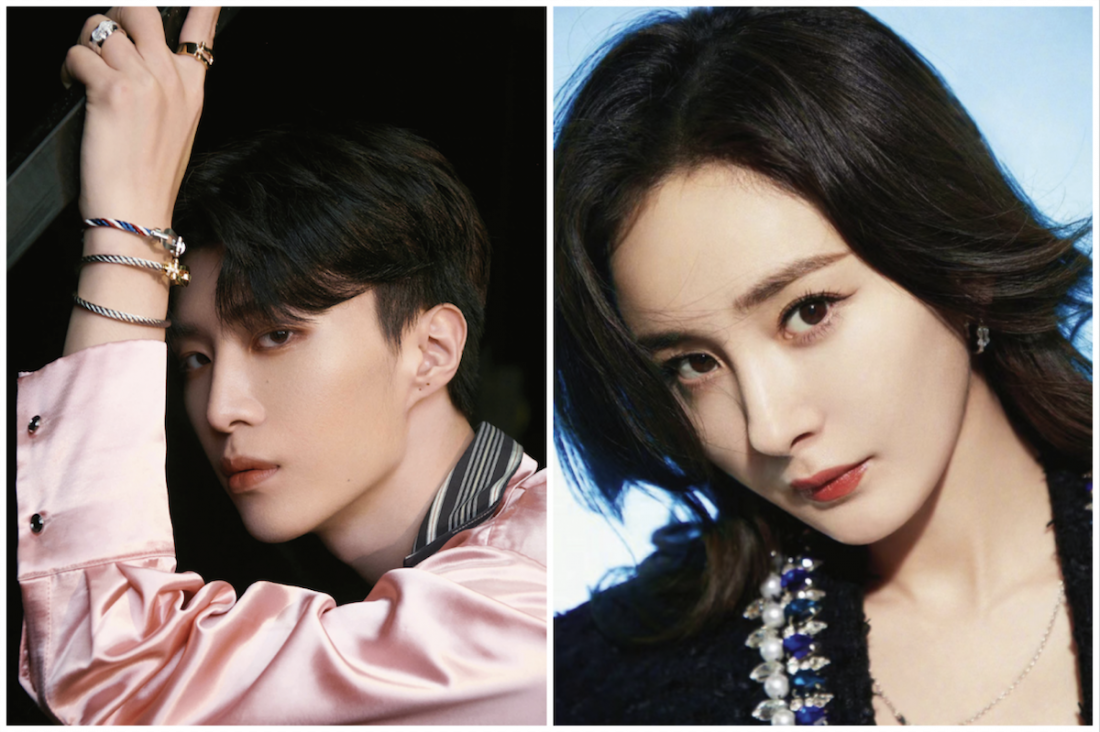 These days, consumers – especially young consumers – are very concerned about what brands are doing to become more sustainable. What are FRED's initiatives in this area?
Leung: Sustainability is very important to our brand and customers. First of all, FRED is a member of the Responsible Jewelry Council and ensures that everything is done in compliance with business ethics, human rights and social and environmental performance when sourcing gold and diamonds of the highest standard.
Second, our brick-and-mortar stores have one of the lowest energy consumptions of any luxury brand, at half the average amount. We also try to reduce our carbon footprint by shipping goods by sea whenever possible.
In addition, we are consciously making better choices for the environment by implementing many green initiatives in our offices, such as not serving coffee in capsules and using fair trade ground coffee instead; removing the individual litter bin for each cubicle and using public litter bin instead, which prompts people to think about whether they can reuse the waste paper they're holding before they throw it away. As a result, the amount of garbage has reduced. We also don't print out presentation slides for meeting attendees, which reduces paper use.
LVMH's shareholders pay close attention to each brand's sustainability philosophy and practices, so we have to set KPIs and report to them every year. The brand's young employees in Paris are also particularly concerned about sustainability issues and provide the company with plenty of suggestions. This is our way of living with the planet, and we will continue to practice green development in the future.
Charles Leung's business philosophy toward success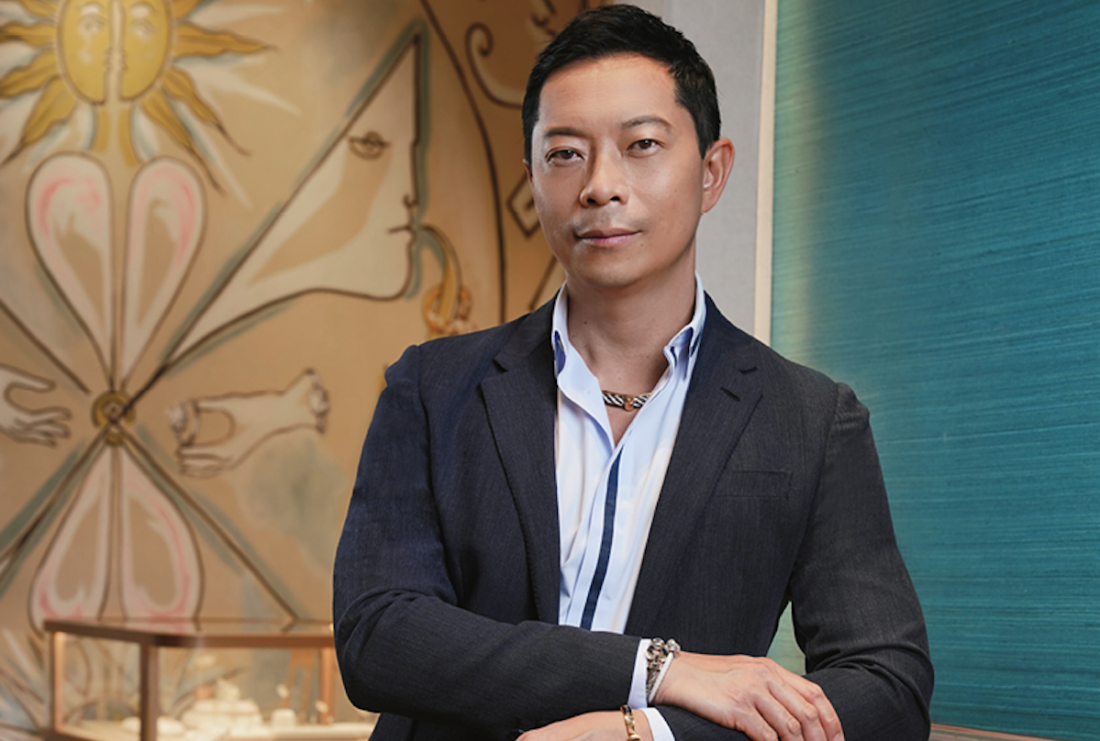 How do you build a successful business?
Leung: First of all, you need to hire outstanding talent and teams. Recruit the most suitable people, motivate them and challenge them. The leader must have a clear and meaningful business target to get everyone to work towards a common goal and grow together.
When you're faced with challenges, you must seize the opportunities, take the risks and accept failure; crying or getting hurt is part of the learning process.
As a game changer in the industry, can you share the secret to running a successful business?
Leung: You have to know the brand like the back of your hand and do what is beneficial for the brand in the long-term. Everything we do has to make sense for the brand and help build it. We can't just focus on short-term profits.
A former boss once told me: "A luxury brand that existed before us will continue to exist after us. We're just a passer-by, therefore we have to put our egos aside to make the right decisions for the brand."
Each brand has its own unique set of values, and I'm very fortunate to be an advocate of the brand during this journey.
Read next: The luxury jewellers worth your investment