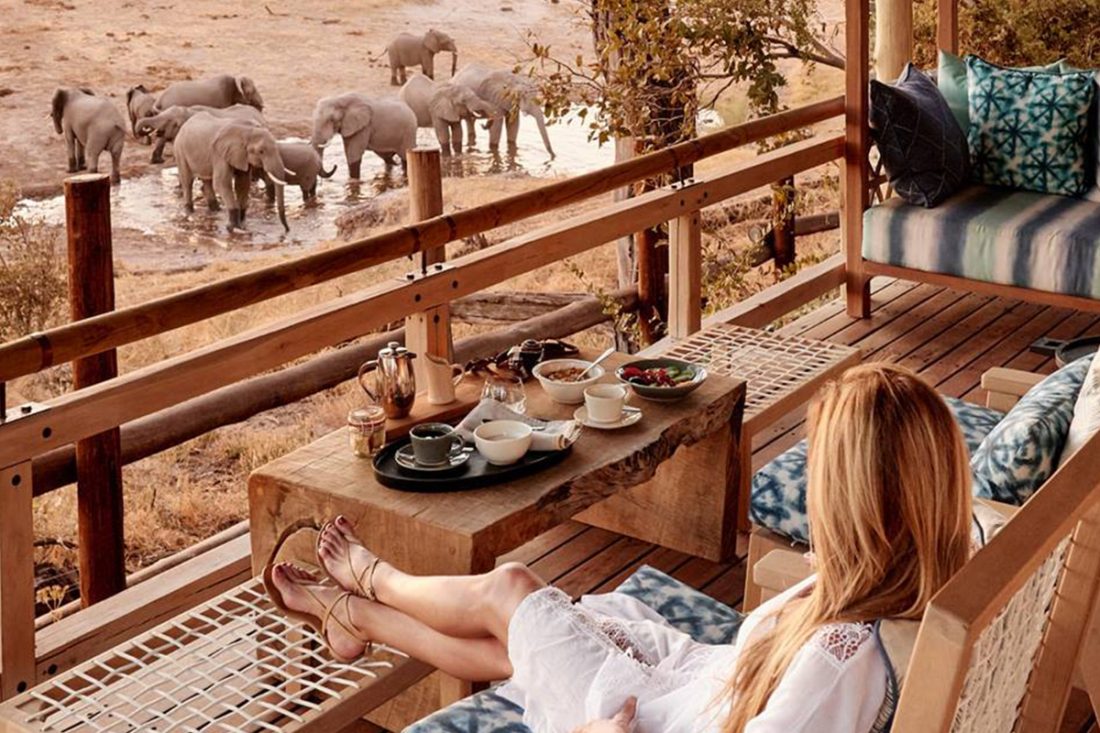 As smaller companies struggle to break into the market, global luxury goods companies continue to soar to incredible heights.
Louis Vuitton, Ralph Lauren and Estée Lauder are among the top brands generating an aggregated revenue of US$247 billion in FY2017, according to a recent study by Deloitte.
The rich taste for life's finest luxuries is stronger than ever with the increase up US$30 billion on the previous year's revenue.
As clothing and footwear dominated the charts, the top 10 companies in the multiple luxury goods sector alone collectively accounted for 30.8% of the total top 100 luxury goods sales.
"76% of the companies reported growth in their luxury sales, with nearly half of these recording double-digit year-on-year growth," – Patrizia Arienti
"Despite the recent slowdown of economic growth in major markets including China, the Eurozone and the US, the luxury goods market looks positive," Deloitte Global EMEA Fashion and Luxury Leader Patrizia Arienti says. "The top 100 players showed strong performance in FY2017 – 76% of the companies reported growth in their luxury sales, with nearly half of these recording double-digit year-on-year growth."
While Asia's economy slows, France shone as the best-performing country for sales growth.
To make the list, luxury goods revenue had to exceed US$218 million where many recorded an average company size of US$2.47 billion.
And the multibillion-dollar boom is being attributed to the HENRY, or the High-Earners-Not-Rich-Yet, generation, sweeping through, thought to earn between US$100,000 and US$250,000 per year.
Big businesses are increasingly keeping an eye on the new, younger consumer class made up mainly of millennials and gen Z – the customers of the future who are swimming in the finer things in life.
The FY2017 top 10 luxury goods companies by sales, according to Deloitte.
LVMH, US$27.9 billion

Céline, Fendi, Dior, Givenchy, Zenith, Louis Vuitton and Moët Hennessy – they're just some of the planet's finest labels tucked under the French umbrella LVMH.

Estée Lauder Companies, US$13.6 billion

Founded by beauty pioneer Estée Lauder in 1946, the US business has soared to become one of the biggest cosmetics companies with La Mer, AERIN, Michael Kors and Jo Malone to its name.

Richemont, US$12.8 billion

The Switzerland-based luxury goods company home to Chloé, IWC Schaffhausen and Cartier recorded 3.1% growth in sales.

Kering, US$12.1 billion

As the owner of the world's most popular brand Gucci, according to Lyst index, it is little surprise the French group that owns Yves Saint Laurent, Balenciaga and Pomellato jumped a position on the previous year.

Luxottica Group, US$10.3 billion

The Milan-based eyewear company may have dropped one spot in ranking but it is still the largest business in the eyewear industry, home to brands including Prada, Burberry, Coach, Bulgari, Chanel, Ferrari, Tiffany & Co. and Versace.

Chanel Limited, US$9.6 billion

The UK subsidiary of Chanel S.A. was the only new entrant to the top 10 list, landing a spot in sixth place.

L'Orêal Luxe, US$9.5 billion

Sliding one position in ranking, the L'Oréal Group is known for brands including Viktor&Rolf, Kiehl's and Lancôme.

Swatch Group, US$7.8 billion

Swatch, Longines, Omega and Tissot are among the labels owned by the international Swiss watch manufacturer.


Chow Tai Fook Jewellery Group Limited, US$7.5 billion

The privately owned Hong Kong business is a conglomeration of jewellery, property development, hotels, casinos, ports and department stores brands.

PVH Corp, US$7.3 billion

One of the world's largest apparel companies responsible for Tommy Hilfiger, Van Heusen and Calvin Klein may have dropped one position, but it still secured a spot in the top 10.
#LVMH #LouisVuitton #Gucci #Chanel #Prada #EsteeLauder #aerin
---