When asked about the best part of her job, Di Lechner doesn't go for the obvious answer. "It makes me feel like a dream maker." 
For many, the highlight of running a travel agency dedicated to the Maldives would be the frequent visits to one of the most sought-after bucket-list destinations on the planet – and sure, that's up there – but the Addicted to Maldives Director and Co-Founder says it's much deeper than that.
"Receiving happy pictures from clients on holiday brings me a lot of joy," Lechner says. "Clients are palpably excited about visiting and it's rewarding to be able to bring their dream holiday to life."
A dream holiday is exactly how Lechner's addiction began. In 2008, she and her husband Paul honeymooned in the island nation; fittingly, it was love at first sight. "From the moment we touched down, we were in love and knew we'd be back," she says. "We were able to disconnect from the pressures of life and reconnect with each other."
That feeling called to the couple for years to come, and soon they were returning regularly to explore different resorts and atolls. "During the planning phase of these trips, we realised there wasn't a 'Maldives expert' in Australia that we could turn to for help or advice," she says. "As we spent more time there, our knowledge of the destination and individual reports grew to the point where we were educating the travel agents booking our trips."
And so Addicted to Maldives, Australia's top destination management company, was born.
Making travel easy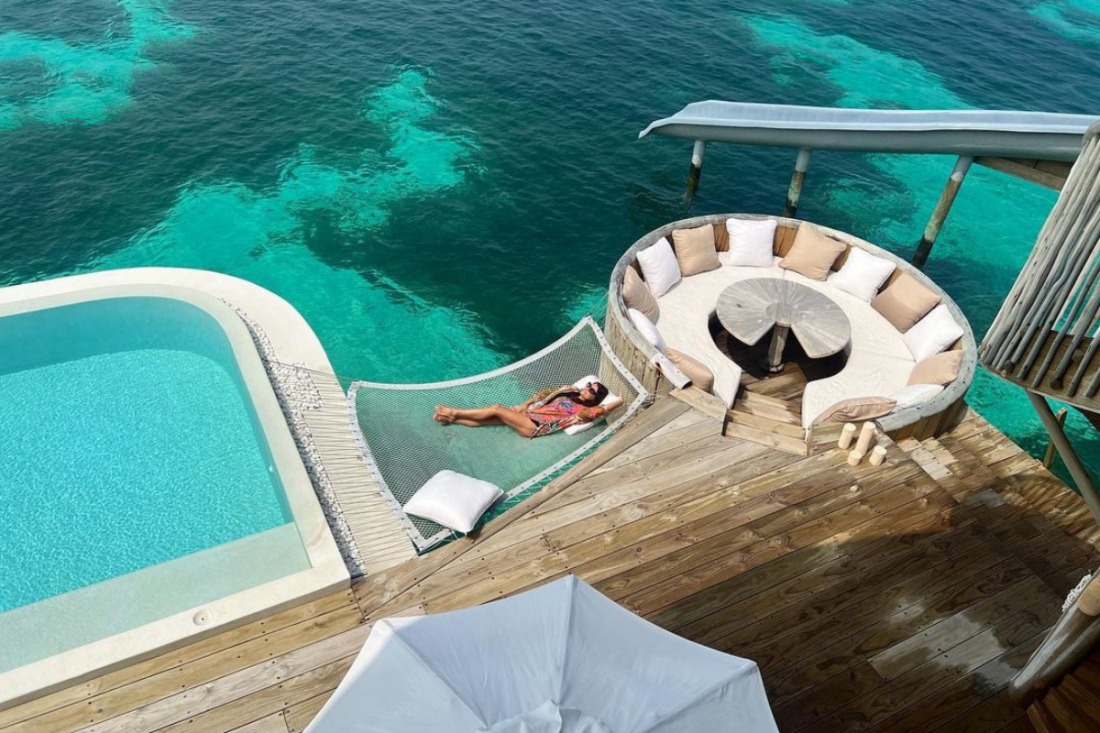 Logistically, the Maldives represents a challenge for even the most experienced holidayers, and Lechner emphasises those attempting to book their own trip to the archipelago online can hit any number of stumbling blocks.
"This is one country where the resort is the destination, so getting it right and ticking all the boxes is important," she says. "There are hundreds of accommodation providers in the Maldives, so narrowing it down can be very tricky and time consuming."
By getting to know their clients, Lechner and the Addicted to Maldives team gains a clear idea of their wants, needs and budgets. "We focus so much on that to ensure we're booking the ideal option," she says. "While the resorts might all look and sound good in brochures and images, we use our experience and superior knowledge of the destination and product there. To differentiate the minute details that make a massive difference."
There's also the journey, which isn't simply a flight and a cab ride to a hotel. Landing in the capital Malé is only the beginning. "Transfers are not only costly, but difficult – think domestic flights, seaplanes and speedboats," Lechner says. "If you're unhappy with your accommodation, it's not just a matter of jumping on the back of a tuk-tuk and relocating."
And this is where Lechner's experience and passion truly come to the fore. "We know which villas offer the best sunrise views versus sunset views; we know which side of each island affords more privacy; we know where the house reefs are thriving, and where sustainability is a genuine pillar of the business as opposed to a marketing gimmick," she says. "It's the kind of nuance that cannot be found simply scrolling Instagram, TripAdvisor or website copy."
Once client and resort are betrothed, marriage is inevitable. That's when Addicted to Maldives leverages its firm partnerships with resorts and operators to ensure a smooth trip that meets, and in many cases surpasses, expectations. 
Doing what you love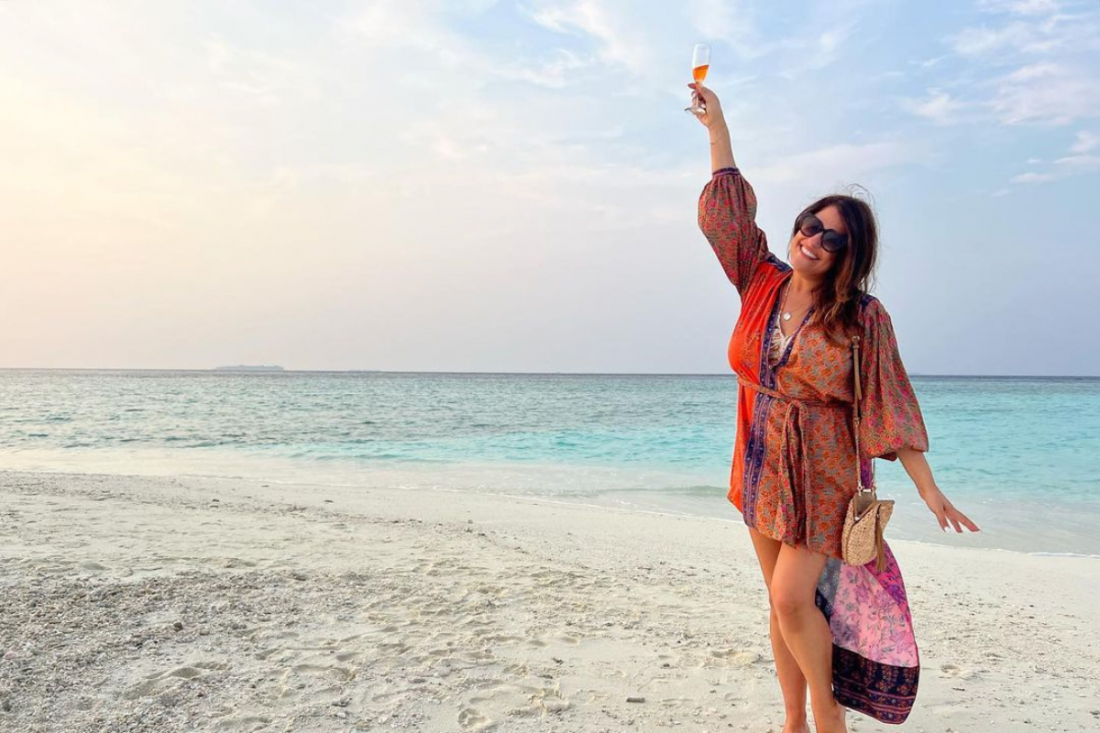 "After 15 years of travelling to the Maldives and seven years doing business there, we've developed some strong relationships in the region," Lechner says. "We can connect clients with the perfect butler, recommend the right spa therapist or put them in touch with a chef we know will blow them away."
The breadth of the getaway offerings in the Maldives means the Addicted to Maldives team has its work cut out for it, but Lechner says it's all part of her passion. "The Maldives is one of those unique destinations that can be anything you want it to be: a flop-and-drop beach escape, a high-octane adrenaline-pumping adventure or a wellness retreat. It's perfect for couples and families alike," she says.
Being able to turn a passion into a career isn't a luxury everyone has, but then neither is being able to visit the Maldives. Endowed with both, Lechner doesn't take either for granted. "It's such an exclusive, aspirational destination, partly because of its striking natural beauty," Lechner says. 
"Each time I send a client there, I get to relive the incomparable feeling of visiting the most special destination in the world for the first time. That's why I love what I do."