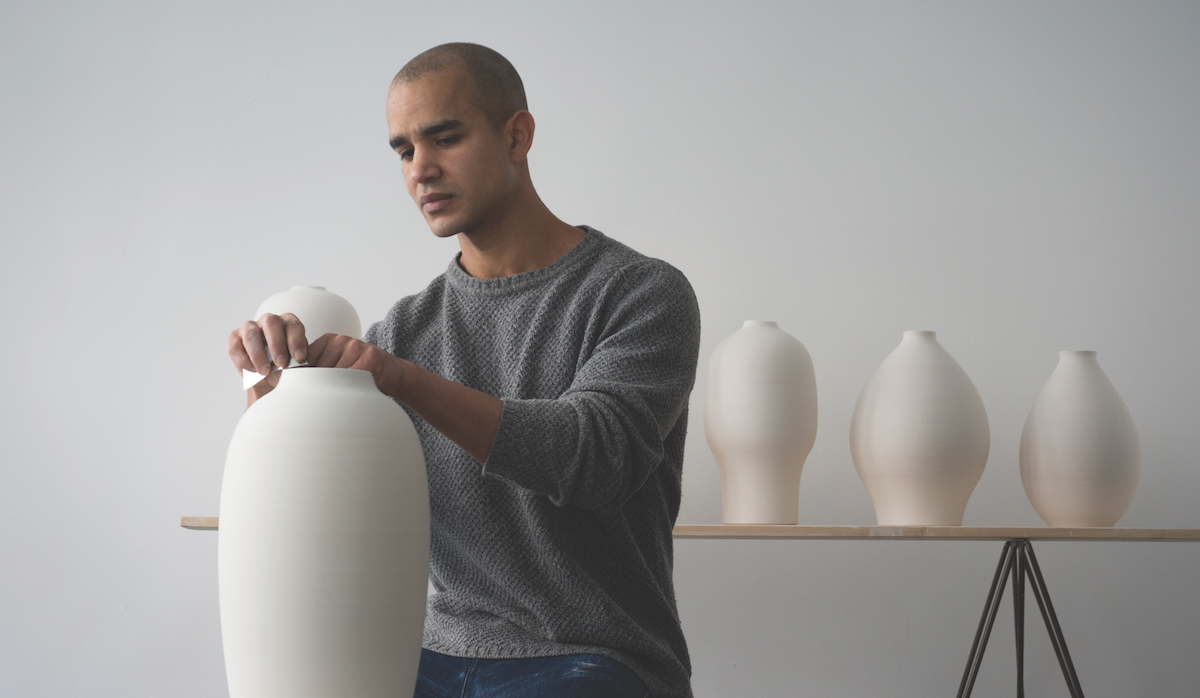 There is undoubtedly something mesmerising about watching master potter Eric Landon at work. The symmetry of the cool, grey clay as it spins on the wheel while he expertly smooths and shapes the lump into its unique form is beautifully captured on film and watched by hundreds of thousands. The results of Eric's handiwork are beautiful ceramic vessels in muted tones, some dripping with glaze, and in an array of textures and stunning forms. And the way Eric documents this process via social media has garnered him a huge following and a whole new dimension to his business and creativity.
Eric is the potter and co-founder of Denmark-based studio Tortus Copenhagen. He has been throwing on the wheel since he was 16, and it's a passion and hobby that has developed into not only a lifestyle but also a business for the talented American. Eric actually has a degree in economics and says his initial foray into pottery was more in art ceramics.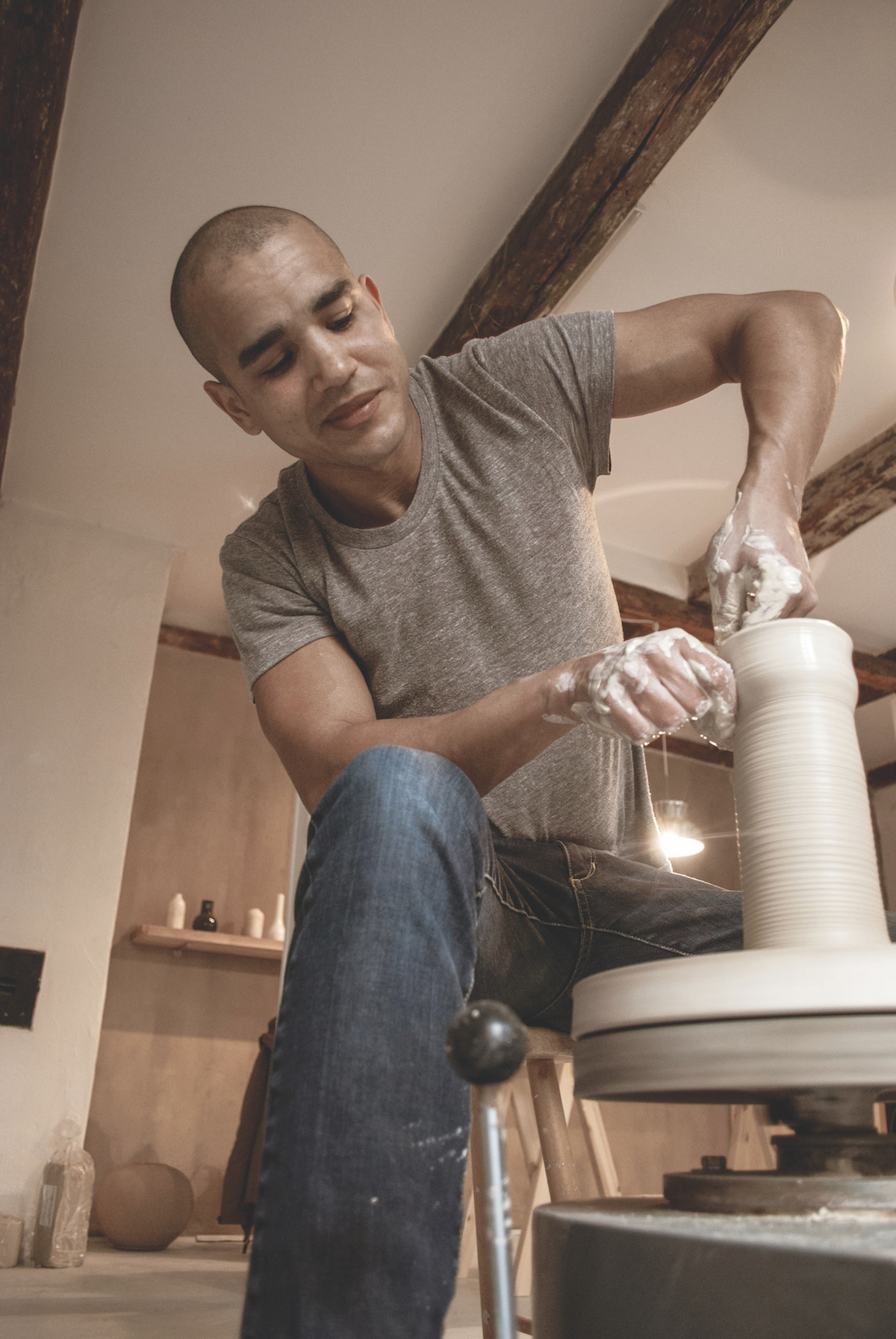 He created installations and sculptures and had been exhibiting all around the world; however, after considering that art and galleries weren't perhaps for everyone, he thought about creating a product instead — something that was more accessible and spoke to more people.
Eric and his twin brother Justin, a creative director in an agency in Germany, worked together to launch the Tortus Copenhagen brand in 2012 with the idea being to create products rather than art pieces. Sensing the emerging market for the handmade, Eric explains, they established the brand with a focus on craftsmanship.
Now we produce fewer things, more creative things, more unique things — and our prices are appreciating. – Eric Landon
This business-minded creative has been strategic in his approach to get to where he is today, though it doesn't detract from the quality, beauty and skill of his handmade ceramics. As Eric tells me, "I've actually been using my economics degree the entire time; being creative is just one part of what I do. I also have to understand the market, I have to understand pricing, understand things like scarcity and opening up your market to access the world market instead of thinking just locally. By doing that, we were able to create an exclusive brand pretty quickly — by concentrating on maybe one or two retailers in most major cities in Europe and in Asia."
Within a couple of years of launching, Tortus had built up its distribution in about 18 countries. Primarily it was wholesaling to retailers in its early years, but as a small company producing handmade objects that take considerable time (hence the tortus name), Eric explains it was difficult to turn a big profit. Eric considered that while retailers are great, they are essentially the middle man.
"We decided we would focus on creating a more direct line of communication with our end consumers, our customers, and that's why we created our social accounts and started to see if we could get more direct sales. That's more profitable for us and it allows me to be a lot more creative," says Eric.
"We had a lot of success with our business before, but it was draining our creativity. We weren't actually creating the work that we wanted to make." The act of making ceramics, documenting that process, and engaging with social media has also become part of Eric's artistic practice. Tortus Copenhagen's videos and images have been hugely successful on Instagram — they have over 680,000 followers.
Posting to the social platform has led to the designer not only expressing himself in a new way but also recognising that it's a platform for communicating the ethos of Tortus Copenhagen.
"The values of our brand are to be dynamic and creative. A lot of what you see on Instagram is only intended to be seen on a digital platform," explains Eric. "And that's a departure from the traditional idea of what ceramics is — as the thing that sits on the table. Ceramics can [!also!] be something you experience on a screen, which you can share with your friends, who then share with 10 others who then also spread the word about the brand.
"There's something really magical about making; there's also something mystical about it. These are the things that I try to capture. Sometimes I have to detach my expression from the end product and really focus on the process alone," says Eric.
At first the brand was operating in an exclusive design market, says Eric; however, by communicating with a wider audience online, they have accessed a whole new market as well.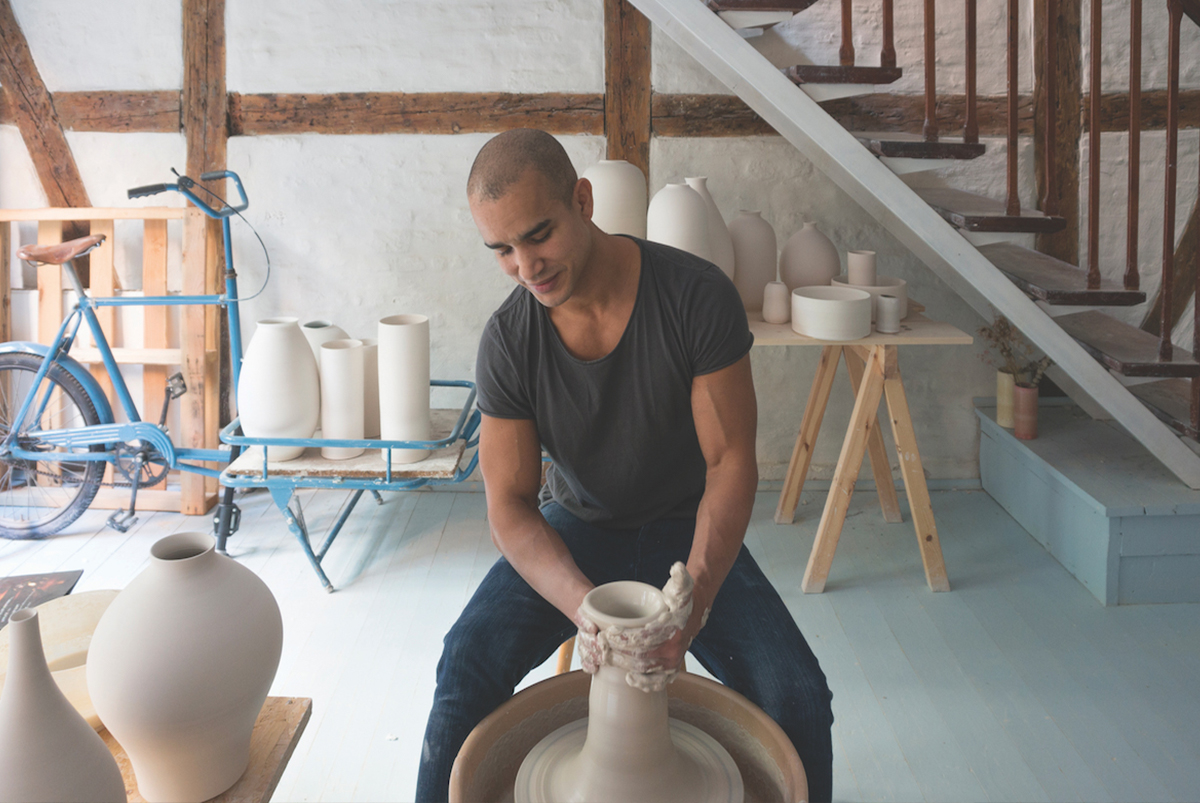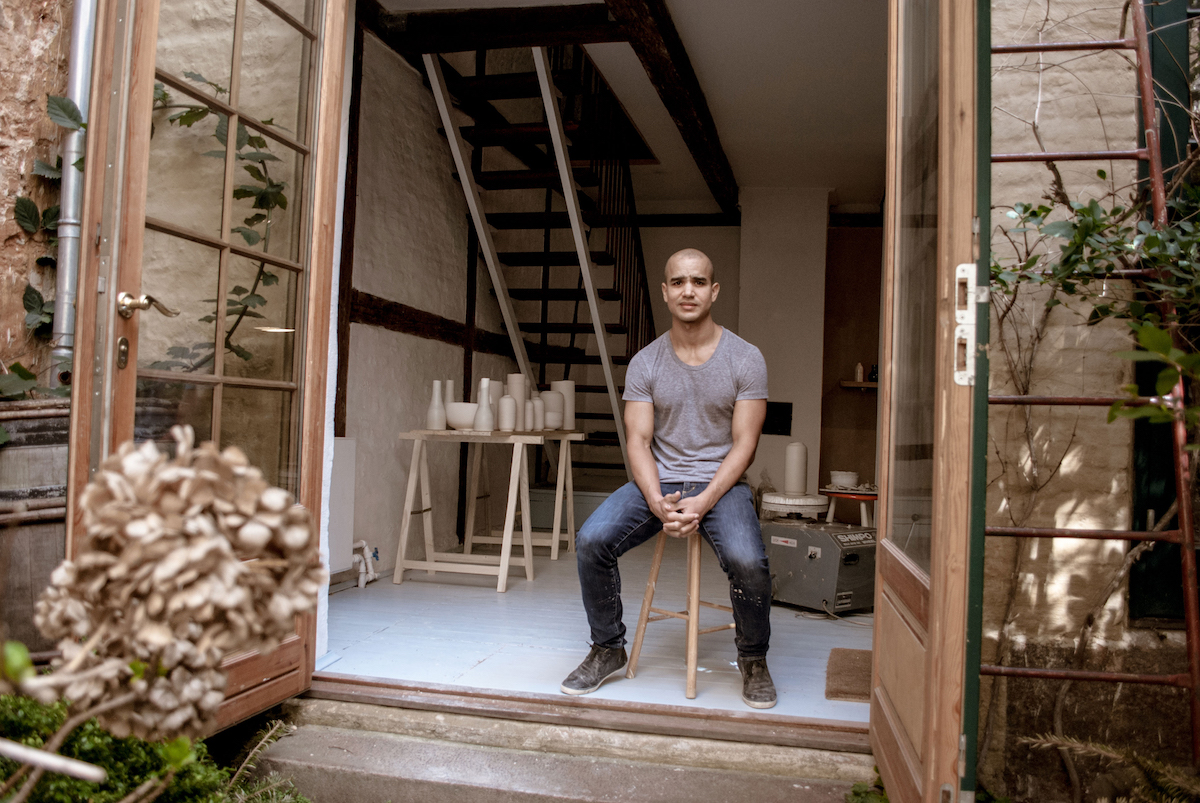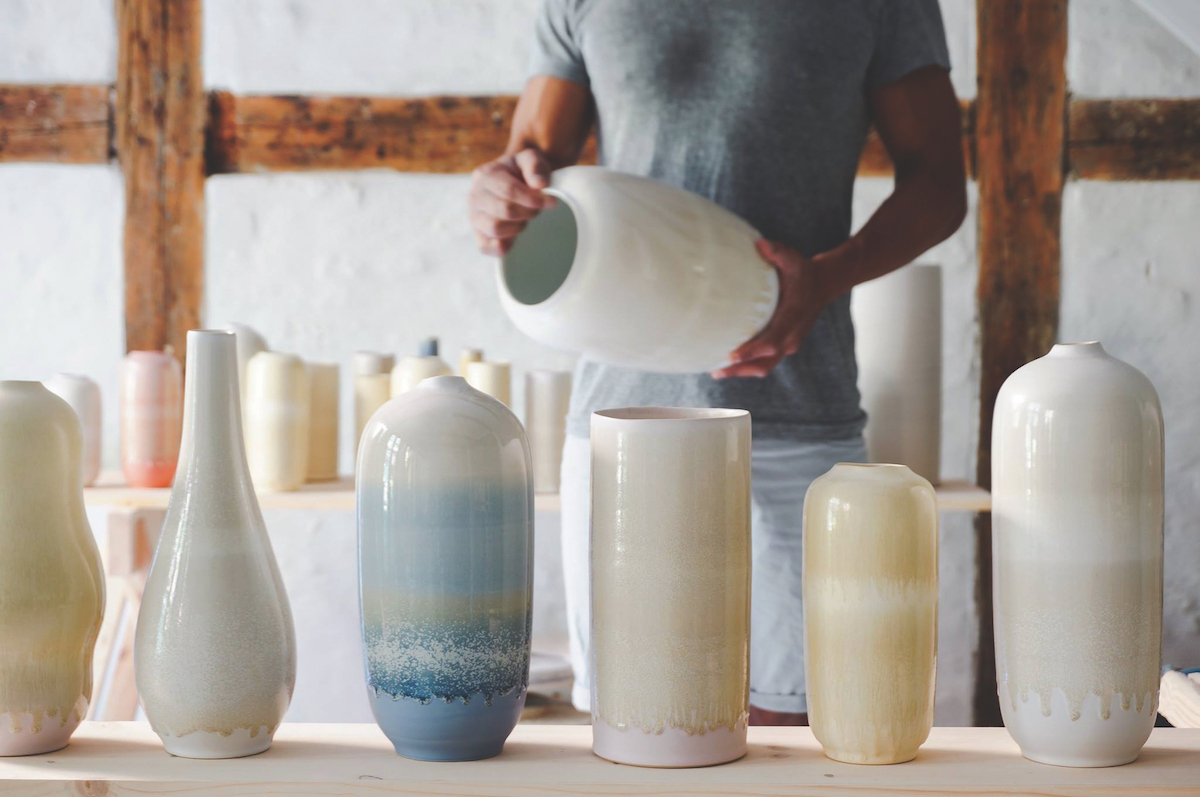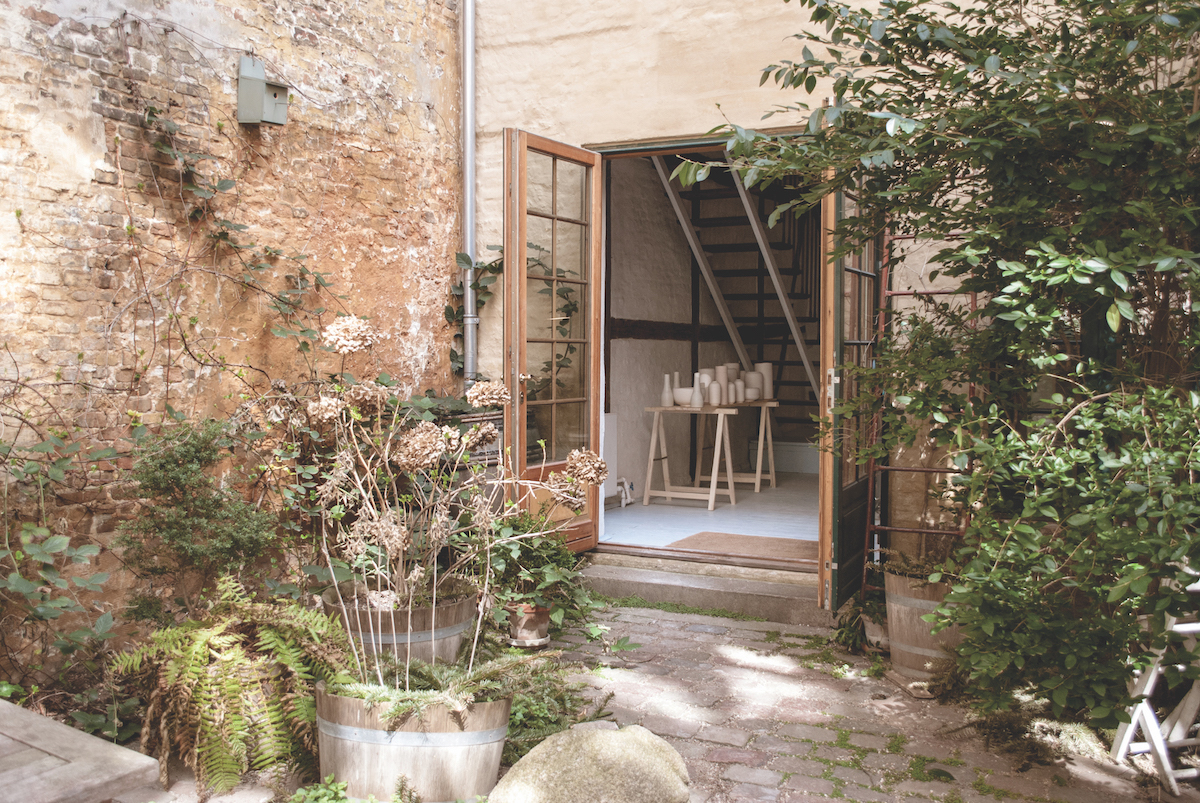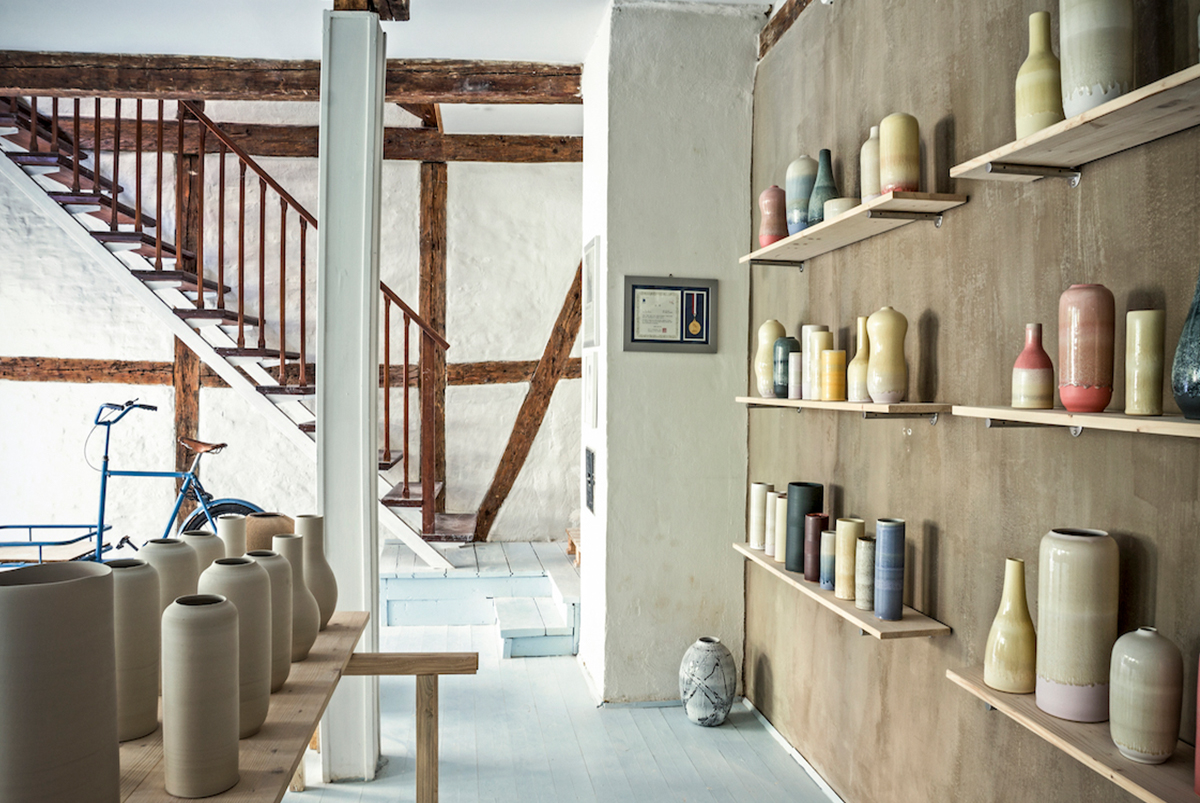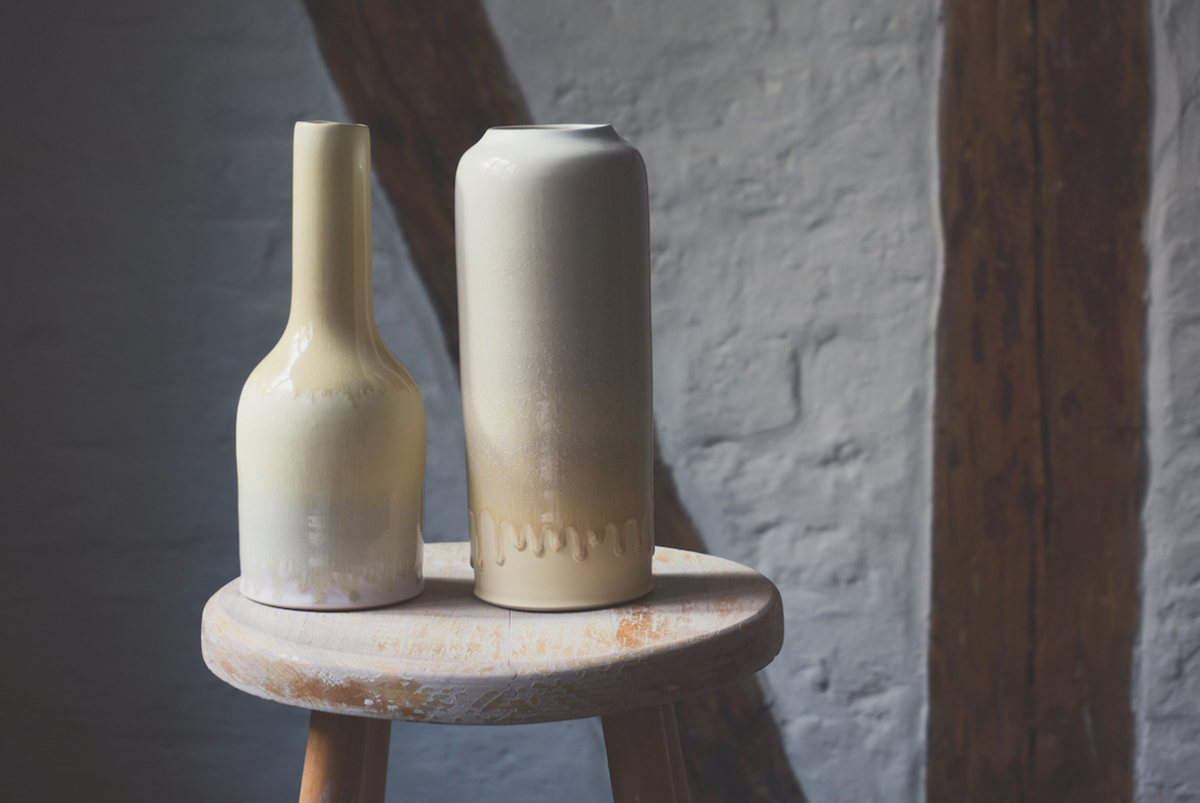 They realised that it wasn't only the people who visit high-end concept stores in the likes of Berlin and London that appreciated their work; other people have money too, and they are willing to spend it for the things that they really value, explains Eric. "By opening up our world and including other people in our feedback, we've become a much stronger brand."
As a graduate of the Danish School of Design in Copenhagen and a celebrated designer, having won Craftsman of the Year at Denmark's Design Awards in 2015, Eric believes the resurgence in the popularity of handmade products is in part owing to the fact craftspeople now have access to ways of sharing their stories. "[!via!] we can communicate with tons of people, and we have a story that is compelling, more authentic and more real. There's been this culture of buying things and throwing them away, but I think people are looking for something more valuable." Another strategic step born out of the desire to move away from the wholesale market was to establish workshops.
Feeling under pressure, burned out, and running behind schedule, Eric says he decided something had to change; it was time to diversify the business. They recognised there was a demand from people who wanted to actually make ceramics themselves, so Eric decided to tap into the experience economy.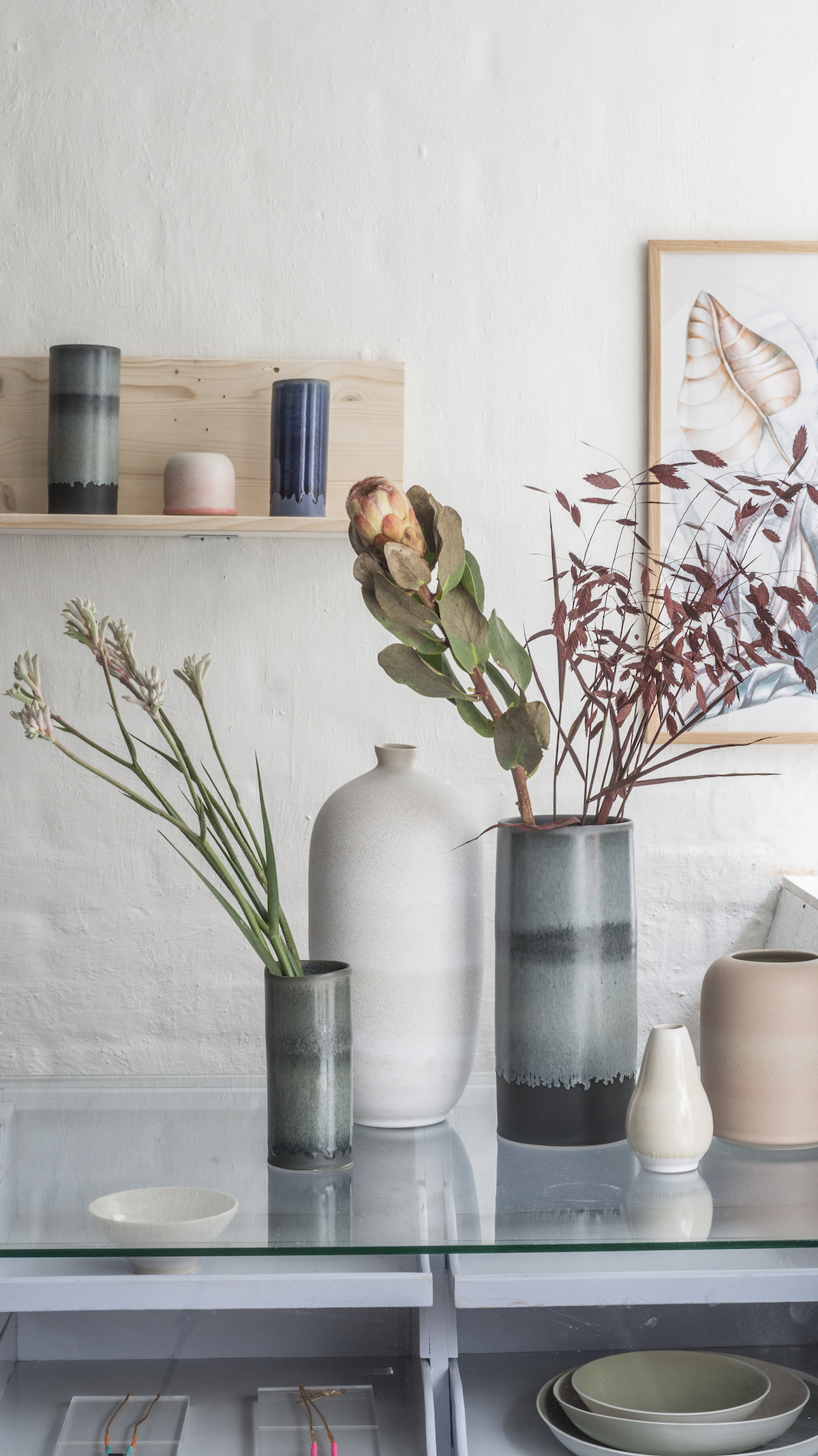 The market research was at their fingertips, too — with a growing international audience of Instagram followers, Eric put it to the people and realised rather quickly that if he held workshops, people would be scrambling to attend. So, in 2015, Tortus Copenhagen opened its studio doors to students, at least 95 per cent of whom come from abroad. "Tourism is also a big market if you're a studio," says Eric.
The workshops are a lucrative, growing part of the Tortus business. Eric highlights the business has grown very organically. "We're sensing which markets are there. When we can feel that there is a demand, then we act on the demand that exists; but if we don't have access to information through our social accounts, then we can't make smart choices."
Today Eric says he's not interested in thinking too far into the future, as the business is how he wants it. "I'm trying to enjoy the success we have in the moment," he says. "I make lots of one-offs these days. I get to make what I feel like making and my production reflects my creativity, which has been extremely liberating for me. Now we produce fewer things, more creative things, more unique things — and our prices are appreciating."
The best way to continue to preserve the value in the handcraft skill of ceramics is to look forward. Eric acknowledges he's been making pottery for 25 years now, so it's time to pass on some of his knowledge.
He currently has an apprentice and an assistant and plans to incorporate more hands into his studio, with dreams of the studio becoming an incubator for new talent. "To mentor new talent, I guess that's the next big goal for my little company."