In recent years, a range of greener ways to explore balmy beach towns, sprawling mountainous regions and culture-soaked neighborhoods across the world have caught on – making 'sustainable travel' a buzzword among eco-conscious travelers.
However, with this comes a question: is being sustainable – that is, reaching net zero or not doing any harm – enough amid a climate crisis?
According to a range of emerging organizations that endorse 'regenerative tourism', and the leaders behind them, the answer is a clear 'no'.
Now being scrutinized by multiple researchers, slow travel experts and publications alike, people are turning to regenerative tourism, a concept that champions a whole systems approach and leaving destinations and communities better than they were, which is a goal that goes beyond just neutralizing negative impact.
A case in point are purpose-led organizations, such as the Shinta Mani Foundation, that are impacting the lives of under-privileged people by providing small business loans, education in rural regions, healthcare facilities and more.
Supporting the foundation's work, the Shinta Mani Hotels and Resorts benefit the communities, wildlife and ecosystems of Cambodia through responsible tourism, contributing to the country's regeneration.
In August, the hotel chain will be unveiling its next luxury accommodation in the Nepalese town of Jomsom, with a similar regenerative mindset.
But having said that, it would be ignorant to assume that even a revolutionary model like this comes without a downside.
'Voluntourism', a type of tourism – sometimes regenerative – that combines volunteering for community service activities with travel experiences, can be as much profit-driven as altruistic in nature.
Non-governmental organizations seeking funds and tourists seeking momentary satisfaction, without evaluating their own skills and credentials before signing up for a task, are just a few concerns that often make the concept more harmful than helpful for locals.
So how do you choose the right method to do your bit while traveling, contribute in a responsible way without assuming superiority over any given community and actually leave a positive impact through authentic means?
In a post-COVID-19 era, multiple studies, trends and ecological businesses have emerged to give clearer solutions. It goes without saying that these are still a work-in-progress but, objectively, an improvement over others.
Upcycled accommodations: What are they and what should you bear in mind?
Upcycled accommodations are a unique form of lodging that repurpose existing materials and structures into new, functional living spaces.
This trend involves taking old buildings – such as shipping containers or abandoned factories – and transforming them into hotels, guesthouses or vacation rentals. The end result is a one-of-a-kind living space that is both regenerative in approach and appealing to the eye.
Additionally, many upcycled accommodations use renewable energy sources, such as solar or wind power, to further reduce their environmental impact.
DasParkHotel in Ottensheim, Austria features cylindrical rooms constructed out of repurposed drainage pipes. While it may not paint the most pleasing picture, a quick glance at the inside will make you think otherwise.
Apart from this, the 727 Fuselage Home in Quepos, Costa Rica is a refurbished 1965 Boeing 727 airframe, which was salvaged from the San Jose airport. It was transported to the jungles of Manuel Antonio and resurrected into a hotel suite featuring hand-carved teak furniture and jungle, as well ocean views from the rooftop deck.
Companies such as Glamping Hub and Ecobnb are making it easier for travelers to find and book upcycled accommodations – and offering companies and individuals behind these properties, more visibility.
The flip side: While upcycled accommodations repurpose existing materials that might otherwise be wasted – reducing the need for new materials and their associated environmental impact – not every property can go beyond that.
To ensure that yours is one of the projects that actively contributes towards regeneration, use the United Nations Sustainable Development Goals (SDGs) as a guide. Each of the 17 markers aims to alleviate an important societal or environmental issue.
"Look at all 17 of the SGDs and choose three issues that you can work towards alleviating the problems of, such as clean water, poverty and hunger. If you can do good work on even just one issue, that's what's important. That is the beginning of regeneration," says Juliet Kinsman, an authority on sustainable and regenerative travel as well as the Founder of non-profit communications consultancy for sustainable luxury travel content Bouteco.
Ephemeral hotels: Is micro-hospitality the ultimate solution?
Ephemeral hotels are temporary accommodations that are designed to exist for a short period of time, often just for a few days or weeks.
Typically small in size, these hotels are usually built in remote locations, such as deserts, forests or on mountaintops; and offer guests a unique and immersive experience in nature.
Dubbed as 'micro-hospitality' projects by Thierry Teyssier, the Founder of 700'000 Heurs, these may be constructed using natural materials and sustainable building practices and often emphasize a close connection to the surrounding environment.
The transient nature of these structures allows for the restoration and rejuvenation of the surrounding environment. After a nomadic hotel has been removed, the land can be left to recover and regenerate, potentially resulting in increased biodiversity and ecosystem health.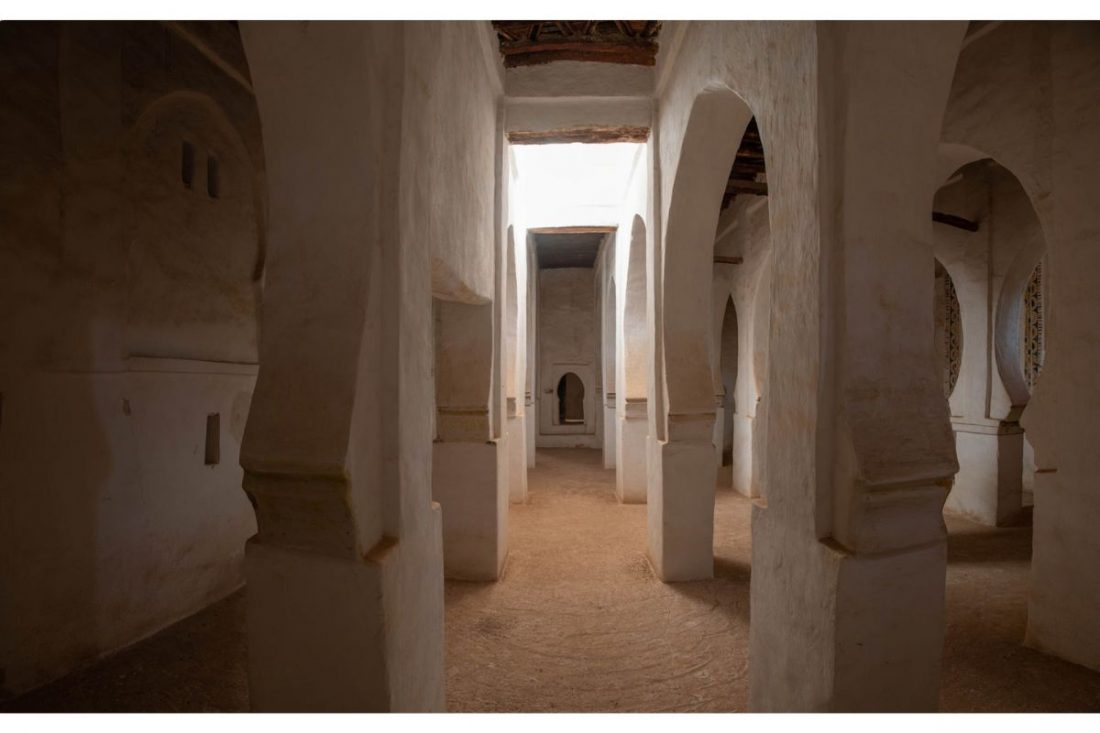 A pioneering project in the field, Teyssier's 700'000 Heurs finds itself in remote regions across the world every six months. The hotels consist of just a few rooms, offer employment opportunities to individuals from the local communities, aim to protect endangered cultural assets while restoring fragile natural ecosystems where necessary – and more.
The flip side: "We use hospitality to generate revenues for the community. With these revenues, we create new businesses to help them strike a balance between a better life, preservation of their history, their patrimonies, their buildings and so on. But once we have left, it is like they had something in their hand that suddenly disappeared," Teyssier says to The CEO Magazine.
However, as someone who has been in the business for decades now, Teyssier believes that wandering hotels can be a great and responsible way to scout for remote locations where he can build a more permanent lodging to support these communities in the longer run.
Not yet a concept without flaws, it is surely a step beyond the usual and addresses many of the United Nations SDGs in question.
It is no mean feat to achieve a widespread adoption of regenerative tourism practices – owing to the effort, innovation and collaboration it requires from travelers, destinations and businesses alike. However, the emerging trends and businesses driving change through their actions are paving the way for a world where regenerative tourism is no longer just a niche, but a new norm that futureproofs the global travel industry, in the face of climate crisis.