There is a sea change happening that may change how the world's economies work for the better. There are women running finance ministries in 16 countries, including US Treasury Secretary Janet Yellen, and 14 of the world's central banks, according to an annual report prepared by Official Monetary and Financial Institutions Forum (OMFIF), a think tank for central banking and economic policy.
The President of the European Central Bank is Christine Lagarde, who is in charge of a US$2.9 trillion balance sheet, while the Managing Director of the International Monetary Fund (IMF), Kristalina Georgieva, holds US$1 trillion in lending power. And then there's Director-General of the World Trade Organization Ngozi Okonjo-Iweala, whose body oversaw trade flows of nearly US$19 trillion in 2019, and Magdalena Andersson, Sweden's Minister for Finance, who is Chair of the International Monetary and Financial Committee.
My thanks to Magdalena Andersson and our membership for a great IMFC meeting today.

Very encouraged by IMFC support for multilateralism and our agenda on crisis response, SDRs, and work on macro-critical aspects of climate change & digitalization.
https://t.co/sn9NCVzkPU

— Kristalina Georgieva (@KGeorgieva) April 9, 2021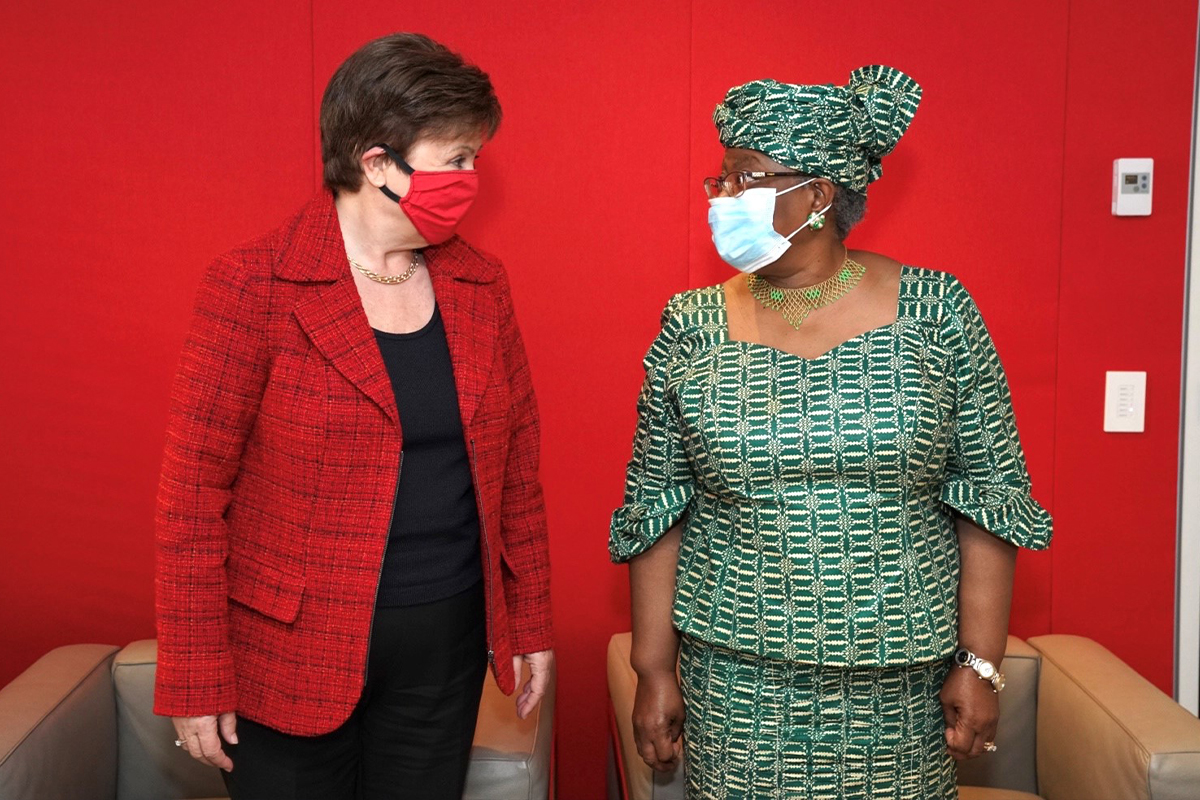 The sea change is evident in the new US$2.3 trillion infrastructure spending plan introduced by US President Joe Biden last week, which includes US$400 billion to pay for the "care economy", supporting home- and community-based jobs taking care of children and the elderly, work normally done by women that has mostly gone unacknowledged in years past.
The plan also includes hundreds of billions of dollars more to fix racial and rural-urban inequalities that were created in part by past economic, trade and labour policies.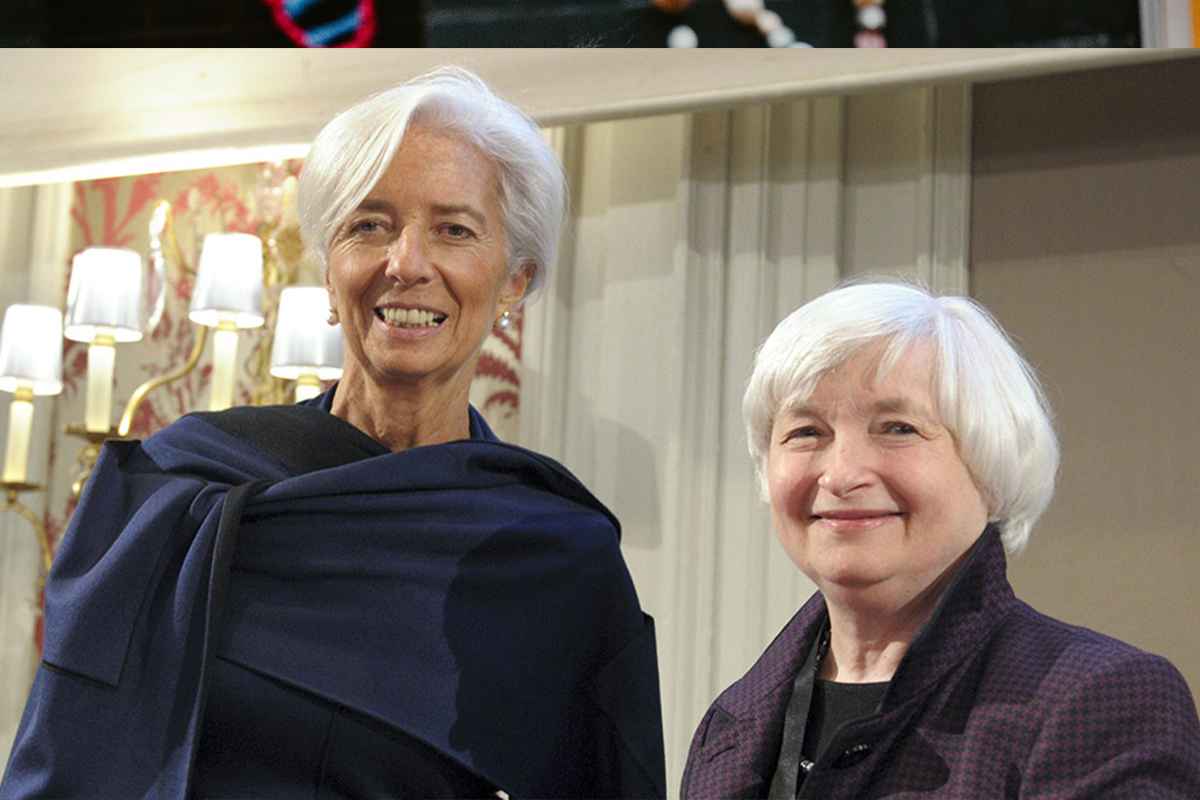 The 78th Secretary of the US Treasury, Janet Yellen, said the focus on "human infrastructure" and the earlier US$1.9 trillion rescue bill should result in significant improvements for women, whose share of the workforce had hit 40-year lows even before the crisis, and for everyone else as well.
In the end, it might be that this bill makes 80 years of history: it begins to fix the structural problems that have plagued our economy for the past four decades, and sets us up for success over the next four.

— Secretary Janet Yellen (@SecYellen) April 1, 2021
Yellen is unapologetic about advancing the cause of women.
And a personal objective of mine is to focus our international engagements on fostering full legal rights & greater economic and education opportunities for women and girls, a pressing issue, given the clear evidence that this will support inclusive economic growth more broadly.

— Secretary Janet Yellen (@SecYellen) April 5, 2021
The number of women controlling their country's finances is being encouraged.
"When women are involved, the evidence is very clear: communities are better, economies are better, the world is better," Georgieva said in January, citing research compiled by the IMF and other institutions.
"Women make great leaders because we show empathy and speak up for the most vulnerable people. Women are decisive … and women can be more willing to find a compromise."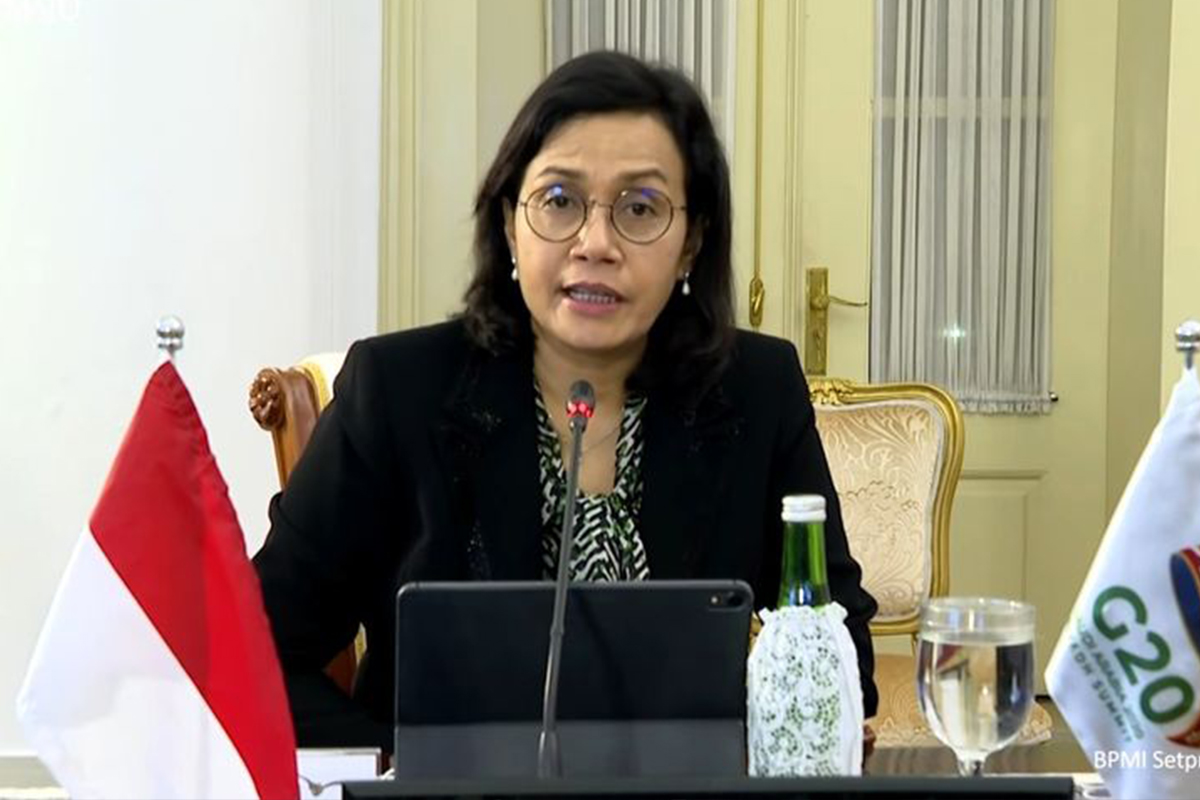 Eric LeCompte, a UN adviser and Executive Director of a not-for-profit group that advocates for debt relief, said he noticed a clear difference during a meeting with Yellen and the leaders of Christian and Jewish faith groups last month.
"I've been meeting with Treasury secretaries for 20 years, and their talking points have been entirely different," he said. "In every area we discussed, Yellen put an emphasis on empathy and the impact of policies on vulnerable communities."
Her male predecessors had a "brass tacks" approach that focused first on "numbers not people" and never mentioned words like "vulnerable", he said.
Women power! Great meeting with Russia's Central Bank Governor Elvira Nabiullina and First Deputy Governor Ksenyia Yudaeva at the #gaidarforum. pic.twitter.com/o74QXTpb25

— Kristalina Georgieva (@KGeorgieva) January 17, 2018
The global recession caused by the coronavirus pandemic is actually a "she-session", according to many economists, because it hurt women more than men.
Women comprise 39 per cent of the global workforce, but account for 54 per cent of overall job losses, McKinsey found in a recent study. In the US, women accounted for more than half of the 10 million jobs lost during the COVID-19 crisis, and more than two million women have left the labour force altogether.
Bringing these women back to work could boost gross domestic product by five per cent in the US, nine per cent in Japan, 12 per cent in the UAE and 27 per cent in India, the world's largest democracy, the IMF estimates.
The rise of female leaders should lead to "a more inclusive – in the true sense of the word – response to the many, many challenges that are the legacy of COVID", Carmen Reinhart, the World Bank's Chief Economist, told Reuters.