Samsung has shocked the smartphone industry with the unveiling of three of its next A-series phones, the Samsung Galaxy A52, A52 5G and A72, which have flagship features aimed at people conscious of spending too much money on flagship devices.
The three new phones include water and dust resistance, brighter screens with faster refresh rates, and a 64-megapixel main camera with optical image stabilisation. They all include a microSD card slot for expandable storage and will ship with a charging brick in the box — features that you won't find in the Samsung Galaxy S21-series flagship smartphones. The 4,500mAh batteries included are capable of two days' use on a single charge (the A72 has a 5,000mAh battery).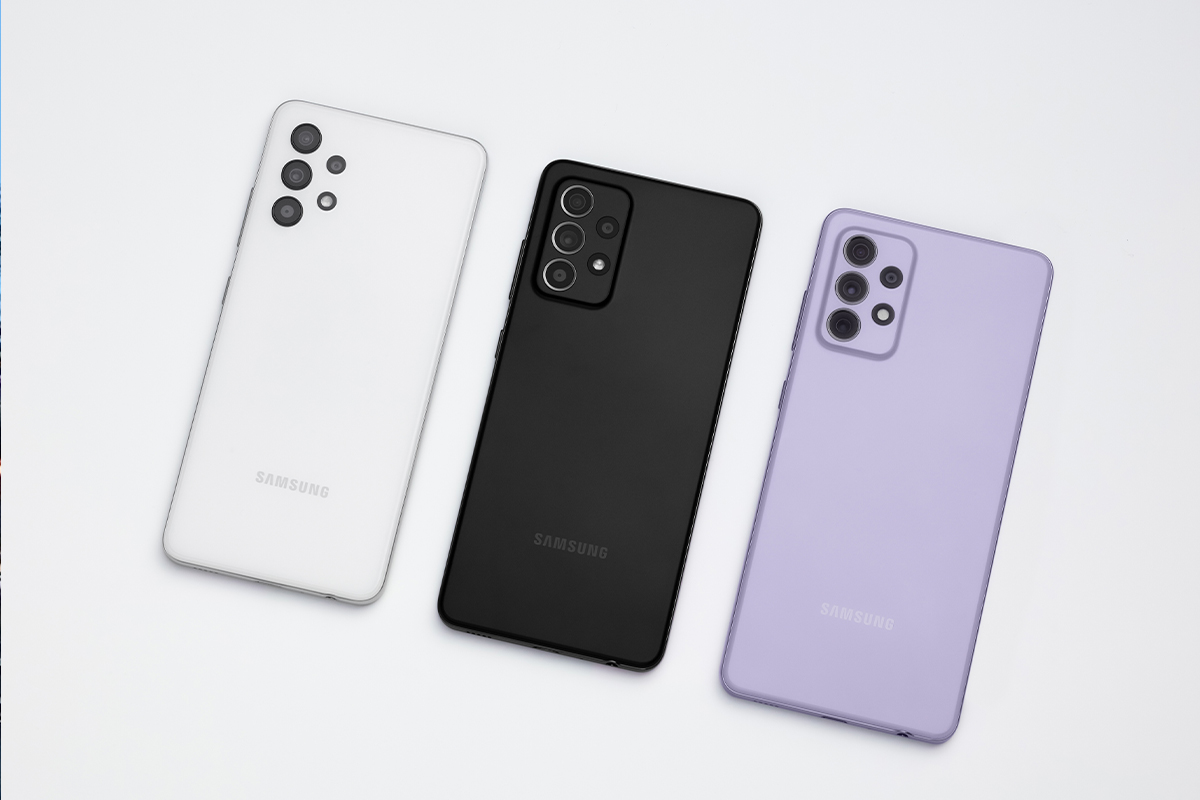 The pricing by the South Korean multinational electronics company is the shocking part. The Samsung Galaxy A52 with a 6.5-inch screen will retail at around US$415 (€349, A$599), while the A52 5G and A72, which have a 6.7-inch display, will retail at around US$510 (€429, A$649) and US$534 (€449, $749), respectively.
The devices have a rear quad camera array, though one of the four cameras is a 5-megapixel depth sensor. The main 64-megapixel f/1.8 camera is accompanied by a 12-megapixel f/2.2 ultra-wide 5-megapixel macro and 32-megapixel f/2.2 selfie cam.
The Galaxy A72 includes an 8-megapixel f/2.4 3x telephoto camera instead of the depth sensor.
Samsung is clearly trying to claw back ground on the popularity of the iPhone 12, which has a 6.1-inch display and dual camera, and retails for US$799, as well as the new US$699 iPhone 12 Mini, which a 5.4-inch screen.
"Samsung strives to give consumers what they want and need most. That's why we set out with a vision for the Galaxy A series to democratise Galaxy innovations for everyone," said Dr T M Roh, President and Head of Mobile Communications Business, Samsung Electronics. "The Galaxy A52, A52 5G and A72 encapsulate the Galaxy brand philosophy with cutting-edge innovations, services and features at an accessible price."
Storage variants of 128GB and 256GB will be offered for all models, with RAM configurations that will vary by region. The devices meet the hardware requirements to receive three generations of Android OS platform updates, and, like all recent Galaxy smartphones, are guaranteed at least four years of security updates.
"This new line-up represents a significant step in performance and features," Paolo Pescatore, tech, media and telco analyst at PP Foresight, told CNBC.
"The most notable standout features are the impressive screen including the high refresh rate and far longer battery life. Samsung has done a good job of packing in premium sought-after features (some from its flagship S21 device) at punchy prices."
All the specs of the newly launched #SamsungGalaxyA72 and #SamsungGalaxyA52. Biggest draw for me has to be:

1. 90Hz AMOLED display with 800 nits in HBM mode
2. IP67 water resistance pic.twitter.com/PEdVxVoqwN

— Ershad Kaleebullah (@r3dash) March 17, 2021
The Samsung Galaxy A52, A52 5G and A72 will be available from 9 April.