Oatly, the vegan milk manufacturer thrust into global conscience by CEO Toni Petersson, is looking to a valuation of US$10 billion in an initial public offering.
SIGN UP FOR THE CEO MAGAZINE NEWSLETTER
Based in Malmö, Sweden and founded in 1994 by brothers Rickard and Björn Öste, the company wants a New York listing to tap into the IPO boom and the trend for plant-based alternatives to animal products.
"Our commitment to oats has resulted in core technical advancements that enabled us to unlock the breadth of the dairy portfolio, including alternatives to milks, ice cream, yoghurt, cooking creams and spreads," Oatly said in a media release about the proposed IPO.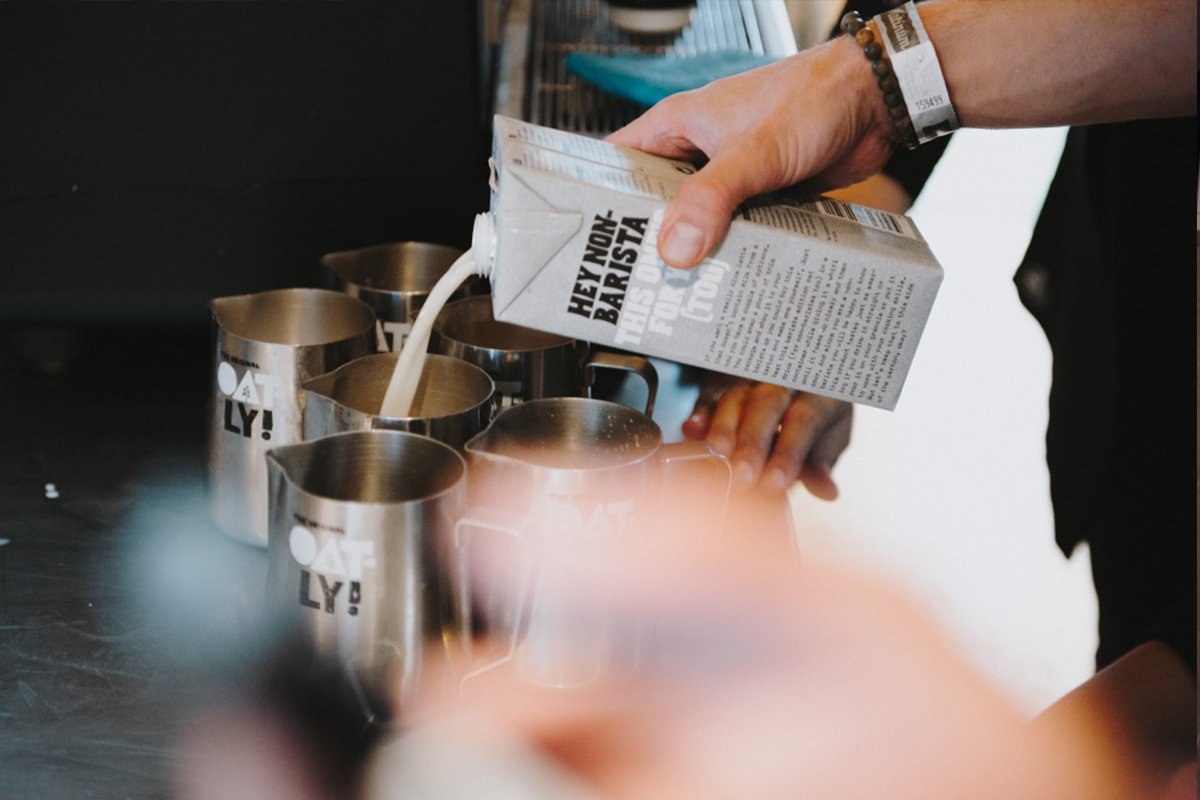 The business has submitted a confidential filing for an IPO with the US Securities and Exchange Commission, less than a year after a funding round led by Blackstone also brought in Oprah Winfrey and Jay-Z's Roc Nation company as investors, valuing Oatly at about US$2 billion.
Two people briefed on the situation said it was looking at a New York listing with a valuation as high as US$10 billion, the Financial Times reported. Oatly declined to comment.
The main aim of the float would be to raise money to fund growth – Oatly is currently available in 20 countries – and a listing would offer a chance to cash in for investors who range from Blackstone to Hollywood star Natalie Portman and Verlinvest, the investment company of the Belgian family behind brewer Anheuser-Busch InBev. The latter remains Oatly's majority owner through a joint venture with China Resources, after buying a majority stake in 2016.
Oatly had revenues of about US$200 million in 2019, roughly double the previous year, and aimed to double sales again in 2020, although no figures have been made public.
In the US, total retail sales of non-dairy milks rose 23 per cent to an estimated US$2.2 billion in 2020, according to market researchers SPINS. Almond milk accounted for US$1.3 billion, with an increasing number of people embracing a growing range of plant-based ingredients including seeds, legumes, pulses, grains and nuts. Sales of oat-based dairy alternatives tripled in the US in 2020 to US$288 million, overtaking soy milk as the number two plant-based milk.
Oatly's signature oat milk was especially successful ahead of the COVID-19 pandemic with a 'Barista Edition' used in cafes that produces a froth similar to that of cows' milk for cappuccinos and macchiatos.
Companies have taken advantage of an equity market rally that has bolstered IPOs such as that of Blackstone-backed dating app Bumble, which raised US$2.15 billion in a Nasdaq listing earlier this month, and Israeli mobile games company Playtika, which raised US$2.2 billion in January.