Today, fashion accounts for up to eight percent of global carbon emissions – more than international flights and maritime shipping combined – according to the United Nations Environment Programme.
The United Nations Conference on Trade and Development has reported that the industry also uses 93 billion cubic meters of water every year, which is enough to meet the needs of five million people. And from what is produced, 87 percent ends up in a landfill.
In the wake of the climate crisis, we've seen a rise in sustainable fashion brands during the past decade – from luxury clothing labels that have embraced regenerative agriculture to those that have successfully turned factory waste into seasonless garments and ones that have employed local artisans to utilize their traditional skills to produce high-quality products.
As we are no strangers to the fact that sustainability encompasses more than just climate considerations – taking into account social factors such as fair trade practices, ethical labor conditions and empowering communities – there are a few businesses across the world that have made these healthy practices part and parcel of their process.
By embracing a holistic approach, some of these sustainable fashion brands are not only reducing their environmental impact, they're also making a positive difference in the lives of people involved in the production. Needless to say, without compromising on style and comfort.
Here, we spotlight seven sustainable fashion brands to upgrade your year-round wardrobe.
Del Moment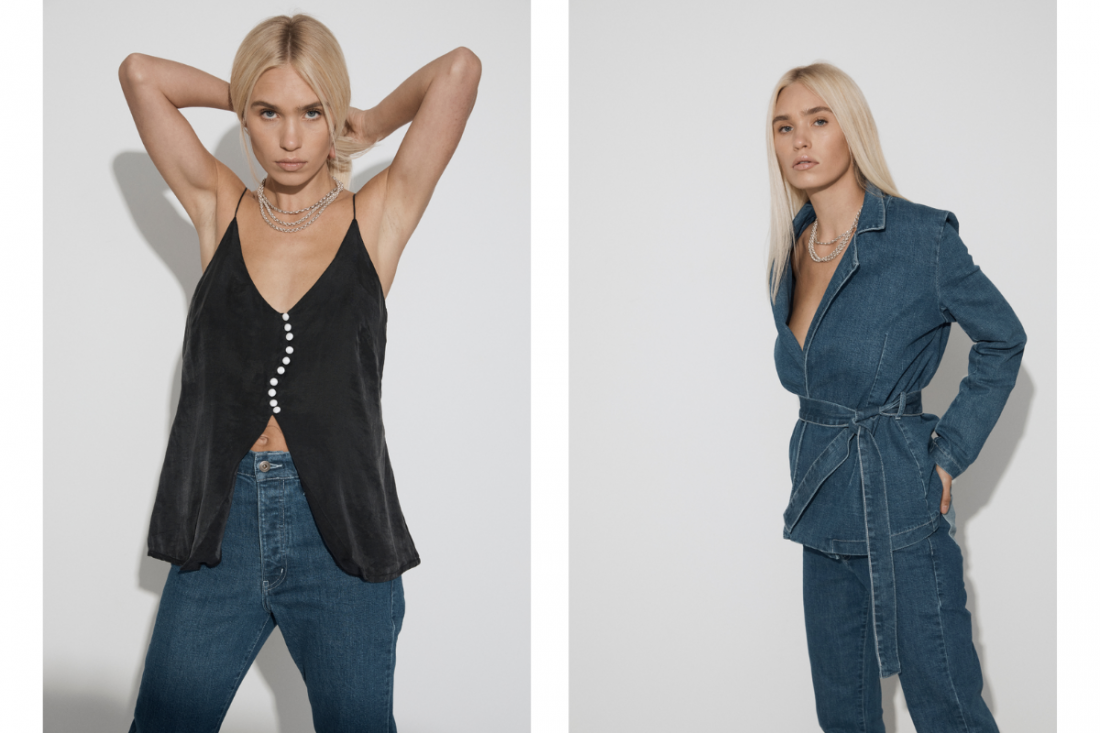 Crafted by the visionary minds behind Del Rainbow, a fashion collective committed to sparking a transformative shift in the fashion industry, Del Moment is an Australian brand manufactured locally. With an unwavering commitment to their environmental goals and ensuring that every worker is paid fairly, the carbon-neutral business puts people before product and prioritizes full transparency. From care labels to the packaging the garments are transported in, the brand considers every little detail to leave the lowest possible environmental impact during its operations. As for the outfits, one can find skirts and bodysuits to wrap jackets and trousers for all kinds of occassions.
Away That Day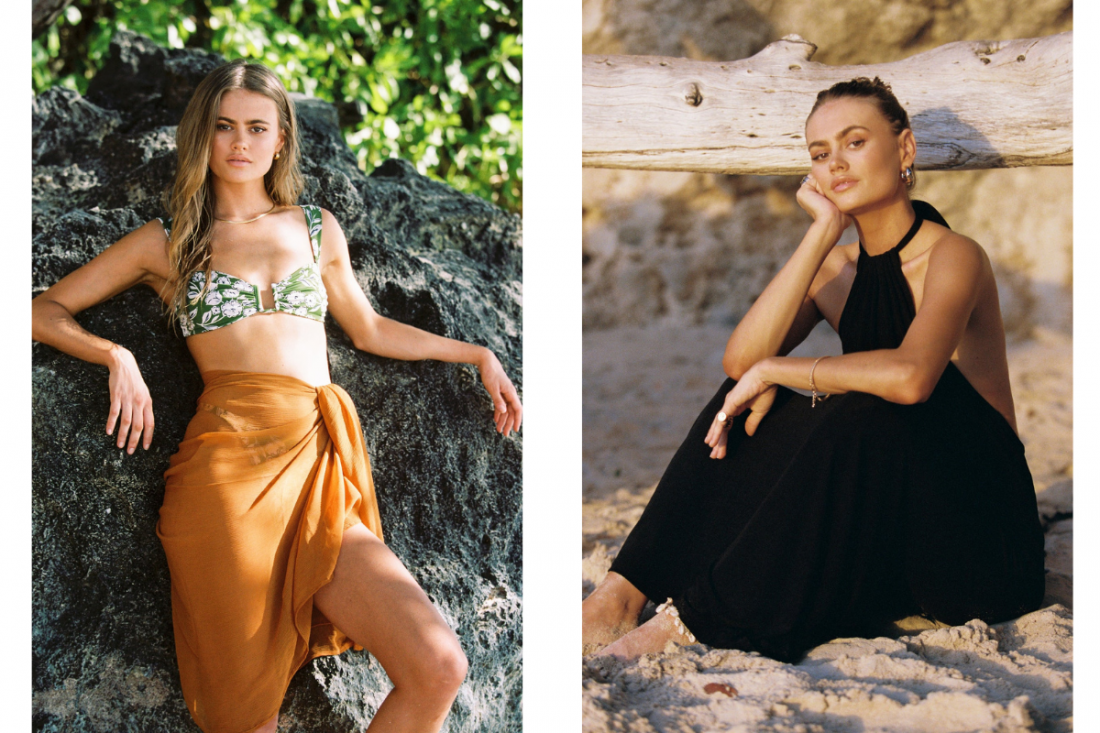 Made in the United Kingdom, Away That Day is a sustainable swimwear brand. Through their 'kinder-to-nature fabrics' and the 'Recycle Your Swim' initiative, the brand is on a mission to prove that being eco-friendly doesn't mean compromising on style. Their high-quality silhouettes are not only produced responsibly, but also packaged in 100 percent compostable bags made with corn starch. With collections that include resort wear, sarongs, one-pieces and more, Away That Day is a guilt-free choice for the summer.
The Odder Side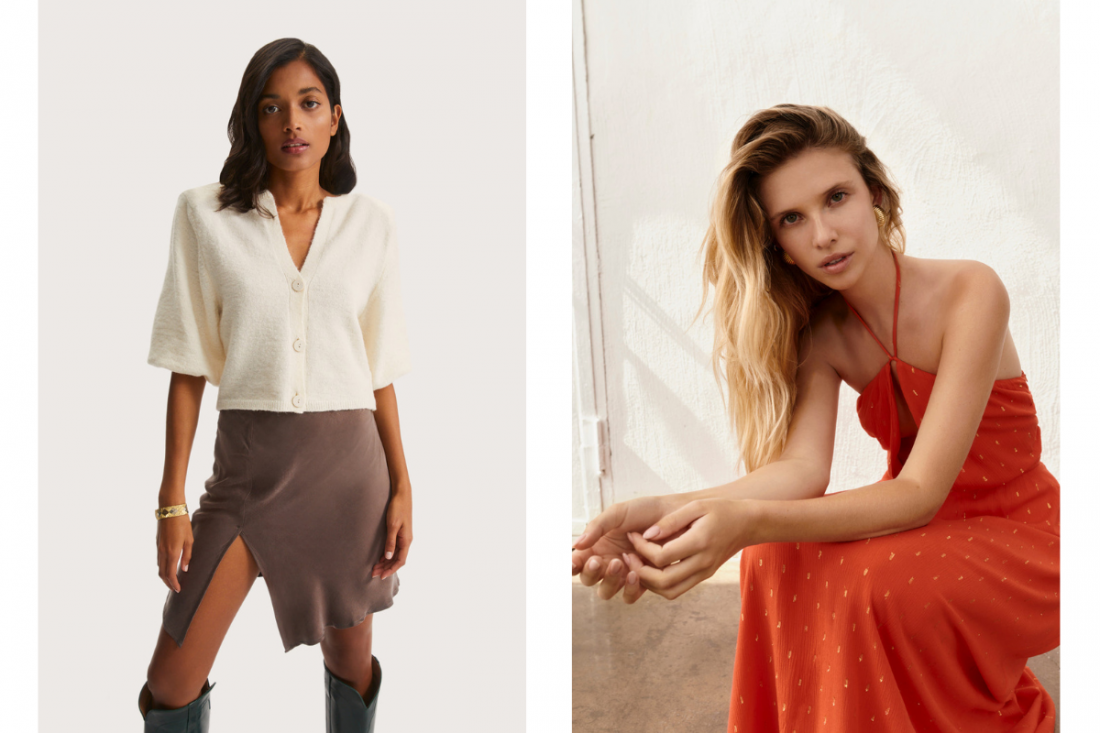 With their common love for fashion that made women feel powerful and beautiful, two Polish women created The Odder Side in 2015 after the idea was conceived in a casual Facebook conversation. Featuring relaxed wardrobe pieces with clever design finishes, the brand uses only certified fabrics and produces timeless products that don't need to be disposed of with changing trends. The business also avoids overproduction, repurposes fabric scraps into vanity bags or scrunchies, sources natural wooden and mother-of-pearl buttons and ships the products in recycled cardboard boxes. With plans to further implement more eco-friendly procedures in the future, The Odder Side is ideal to shop for year-round clothing – from carefully-crafted knitwear to GOTS-certified organic cotton tees.
People Tree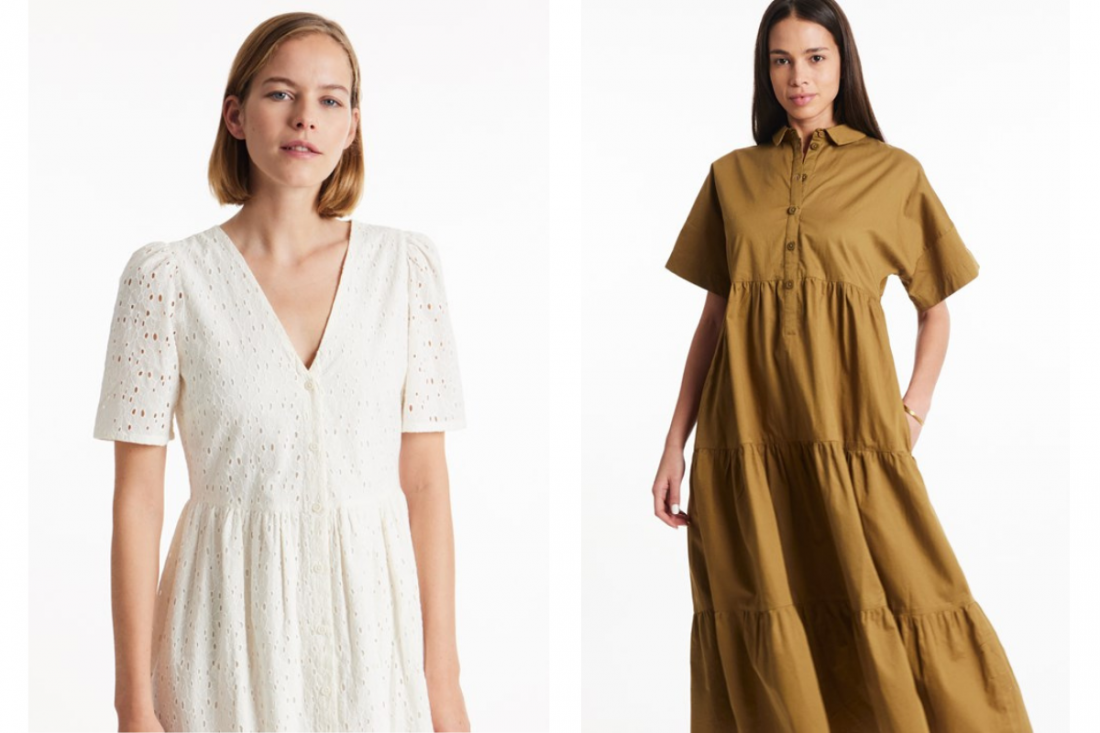 Unlike several businesses that have recently surfaced in the sustainable fashion industry, People Tree was ahead of its time in 1991. Leading the charge in Fair Trade fashion, the brand's collections feature organic cotton, TENCEL Lyocell and responsible wool, made using traditional skills such as hand weaving, hand knitting, hand embroidery and hand block printing. They collaborate with local artisans and Fair Trade groups in Nepal, Bangladesh, India, Kenya and more, which use ancient skills to create high-quality products – from jewelry to jumpsuits, and everything in between.
Ōshadi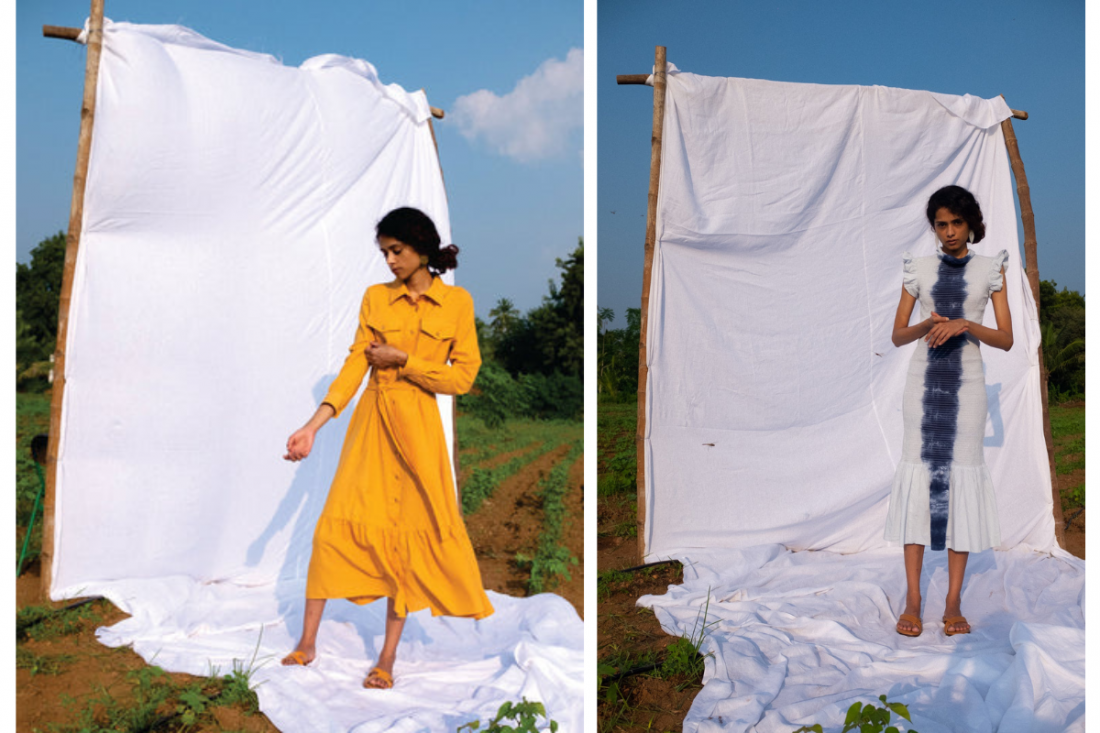 Embracing regenerative agriculture – which makes a positive impact on the environment rather than just do less harm – the Indian label uses old farming techniques to create its garments. To ensure that the brand's operations are sustainable and ethical at every stage, founder Nishanth Chopra decided to keep everything under one roof when he started the business in 2016. Hiring farmers to grow cotton on a private farm and employing local weavers to turn it into textiles, Chopra puts achieving circularity in fashion at the forefront, instead of considering it an afterthought. Ōshadi's small collection features minimalist outfits with simple, architectural designs.
Doodlage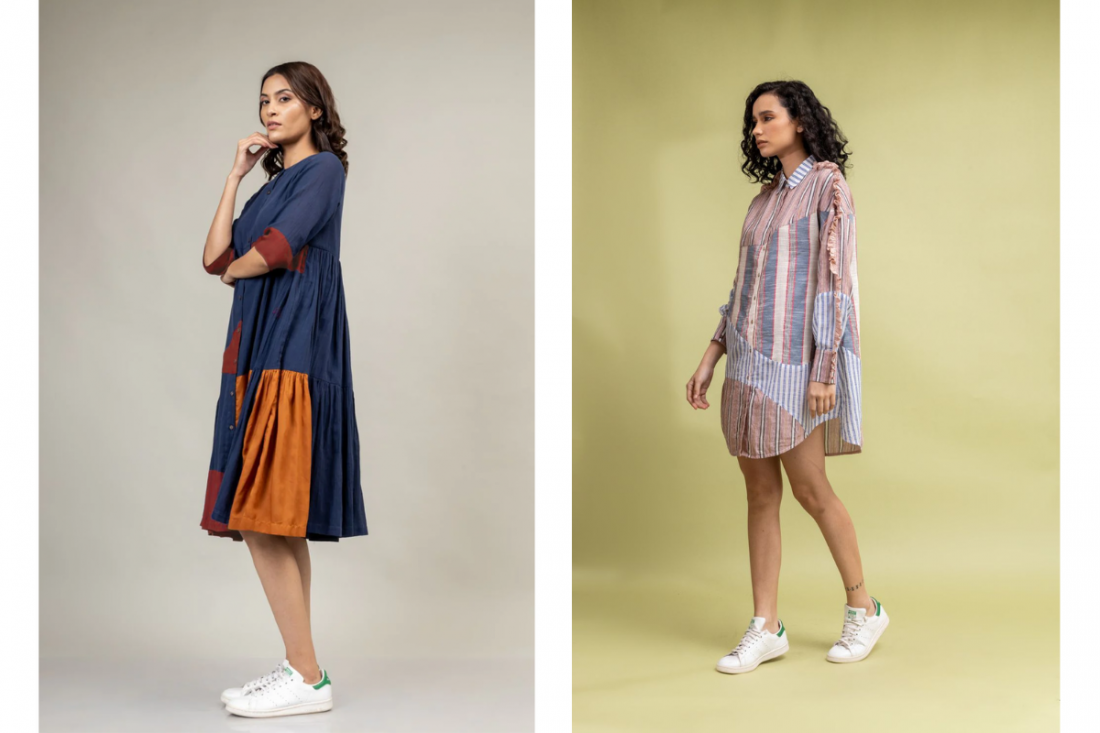 From printed unisex shirts to paneled dresses and co-ord sets, every garment at Doodlage is made by turning waste into fashion. The India-based label upcycles factory waste, post-consumer waste and post-cutting scraps into new fabrics and limited-edition collections. The waste generated during the production process is further segregated and converted into accessories and soft furnishings. Recently, the end-to-end zero waste brand redefined its packaging by integrating self-destructing technology into the garment bags. The recyclable bags, if disposed of in the open, transform automatically into earth-friendly wax.
MUD Jeans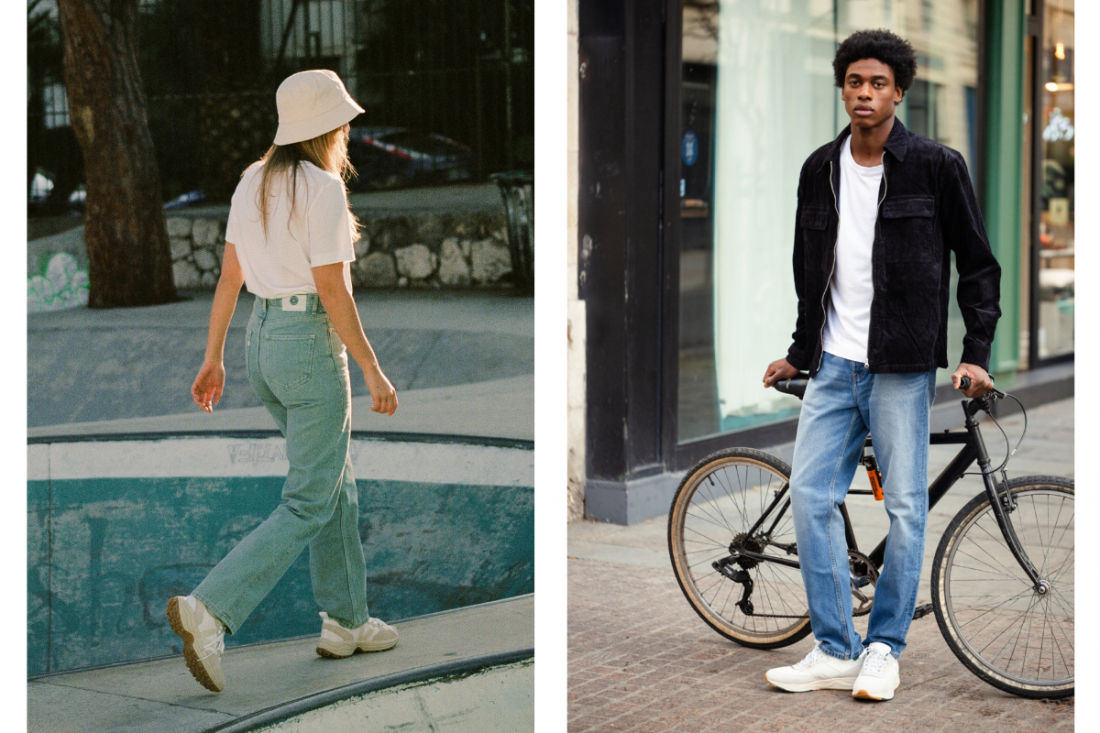 There are more than one billion pairs of jeans being sold every year around the globe, and each of these uses up to 10,000 liters of water during its production process. The world's first circular denim brand, MUD Jeans was started in 2012 with precisely those statistics in mind. The Dutch business' 'Lease A Jeans' initiative is revolutionizing the fashion industry by offering customers a sustainable alternative to traditional denim consumption and ownership. Instead of purchasing your pair of jeans, you lease them – reducing waste and promoting circularity. At the end of the lease period, the jeans are returned, refurbished, leased again or recycled. A win–win for those looking to minimize their environmental impact without compromising on style.