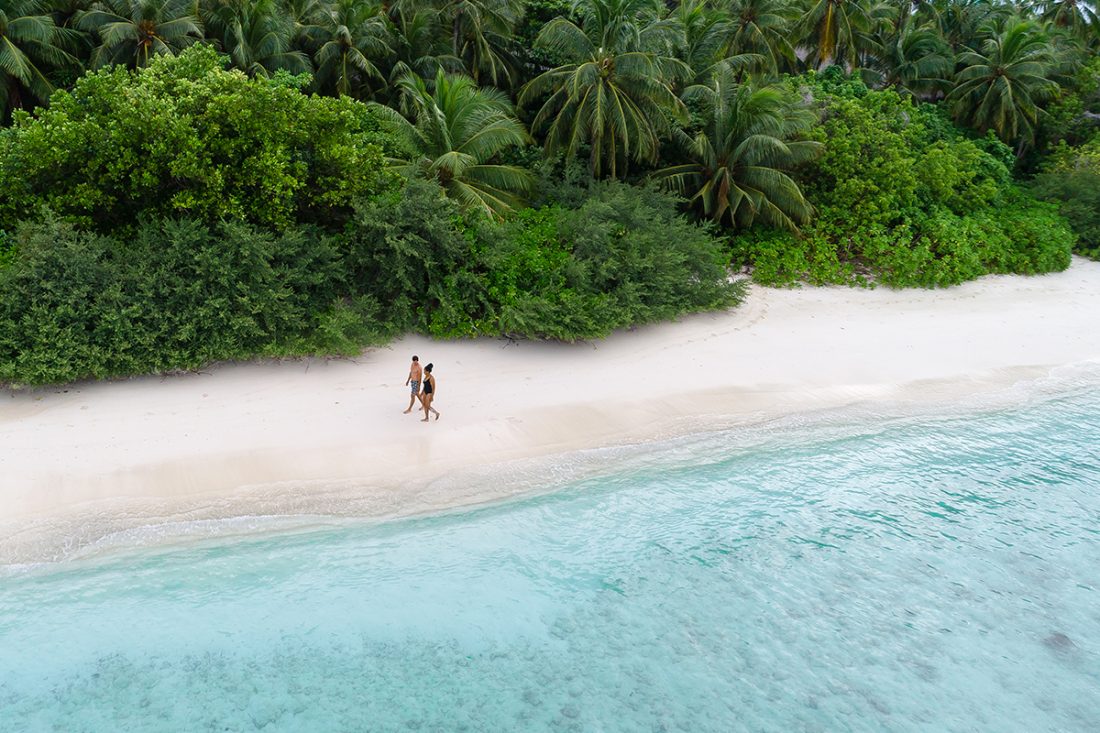 Travel may be off the agenda for 2020, but you can still plan for a trip of a lifetime at some of the most envy-inducing travel destinations next year.
After endless months in isolation, make the most of life post-COVID by exploring these 26 destinations.
Whether you want to soar across Cappadocia's 'fairy chimneys' in hot air balloons or experience the Northern Lights from a luxury glass igloo, beautiful gems will be awaiting when the world reopens.
26 magical travel destinations
A is for Adare Manor
Set on 340 hectares of parkland, this restored neo-gothic manor hotel and golf resort is steeped in history. Join golf's elite and tee off on the championship Tom Fazio-designed links course. As the host of the 2026 Ryder Cup, register your interest in tickets and accommodation for this iconic golfing event. Alternatively, enjoy falconry, gun dogs, fishing and archery, then recharge at The Spa with a Codladh Samh massage or La Mer-branded treatment, one of only 11 spas in the world to offer this. Wind up by dining at a choice of five restaurants with the Michelin-starred Oak Room offering guests an exquisite hand-picked farm-to-table menu.  From A$600 per night.
B is for Bawah Reserve
Bask in sustainable luxury surrounded by turquoise waters, coral reefs and blue lagoons. Spread over six islands and 13 pristine white-sand beaches, Bawah Reserve is a 35-villa luxury resort and marine conservation area in Indonesia's Anambas archipelago. Guests arrive at Bawah Reserve by seaplane, 80 minutes from Batam, Indonesia, to connect with nature enjoying a full range of land and water experiences. Snorkelling, stargazing, sunrise qigong, sunset boat trips, castaway picnics, starlight cinemas and organic farming – this might be heaven. From A$2,800 night.
C is for Cappadocia
Soar across Cappadocia's 'fairy chimneys' in hot air balloons, watching in awe as you sail across million-year-old rock formations. Home to vibrant geo-formations, this region in Turkey is equally as intriguing underground. Vast cave systems and subterranean towns are waiting to be explored. For an indelible experience, choose the Grandiose Cappadocian Pool Mansion at Kayakapi Premium Caves. From A$5,900 per night.
D is for Degustation
New Nordic cuisine at Copenhagen's two Michelin-starred Noma defies convention with its daring 20-course degustation menu. Think foraging, fermenting, fungi, moss, mould and even ants – its three seasonal menus are crafted from native ingredients. Voted the world's best restaurant four times in the respected World's 50 Best Restaurants list, Denmark's newly renovated and located Noma now sits at number two.  From A$600 per person.
E is for Egypt
Original Travel has charted the elegant Belle Époque-style PS Sudan for a 10-day adventure down the Nile commencing in Cairo. The cruise will travel between Luxor and Aswan with private tours offered to the Valley of the Kings, the Temple of Karnak, the Temple of Edfu and Kom Ombo. A sophisticated service is de rigueur.  From A$5,200 per person.
F is for Formula One
For Formula One fans, experience a legendary race in Monaco – the 'home of luxury'. The Monaco Grand Prix package includes a front-row view from a private superyacht and celebrations with the glamour of everything GP. But first, warm up with your own F1 car experience at a private track day in the south of France. Inspired following the race? Hit the roads on a four-day luxury driving tour of Europe, experiencing a fleet of the world's best supercars in the driving meccas of Germany, Switzerland, Italy and France.  From A$35,000 per person.
G is for Grand Riad
Intimately tucked away inside the Royal Mansour, the Grand Dame of Marrakech, is the Grand Riad, one of the world's most beautiful and iconic hotels. This masterpiece of Moroccan architecture is hand-painted in gold and silver and features Michelin-starred chefs, secret tunnels and a glimpse into the finest things in the Kingdom.  From A$42,000 per night.
H is for Highlands
"Too much of anything is bad, but too much good whisky is barely enough," said Mark Twain, and whisky lovers around the globe would be inclined to agree. Explore Scotland's whisky regions with private tastings in a tailor-made holiday. Scenic beauty, luxury accommodation, award-winning dining and, of course, revered distilleries – let your passion take you to the lands of the uisge beatha, or the 'water of life'. POA.
I is for Iceland
Dive between tectonic plates in the Silfra fissure in Iceland's Thingvellir National Park, where the Eurasian and North American continental plates meet. Next, take a private helicopter over Thrihnukagigur volcano to enjoy five-star dining in the dormant volcano's magma chamber and, if you're lucky, a glimpse of the Northern Lights. POA.
J is for Jackson Hole
This six-day adrenaline-charged package starts with back country skiing in Jackson Hole, takes in a wildlife safari, an aerial tour of the Teton Mountain Range, a snow mobile jaunt then a jet to Vail for heli-skiing and mountain-top dining. From A$22,500 per person.
K is for Kyoto
Immersing yourself in a traditional ryokan is a bucket-list experience and Hoshinoya Kyoto is in a class of its own. Nestled in the Arashi Gorge, the woodland retreat is reached by a river cruise. A vast oasis of garden forms a backdrop to the 25 pavilion-style guest chalets that overlook the Oi River. From A$700 per night.
L is for Luxpedition
There are few places on Earth that can match Colombia for an epic cycling adventure. Add to the mix Egan Bernal, 2019 winner of the Tour de France, as a riding buddy and an invitation to the Giro de Rigo riding festival and things just got real. This adventure is not for the faint-hearted. Nor the unfit. POA.
M is for Maldives
Five-star Soneva Fushi offers the ultimate desert island hideaway. Board a seaplane (vintage Champagne in hand) to a private sandbank where you'll glamp in a luxurious Bedouin-style tent. Private staff will prepare a lavish candle-lit meal before discreetly leaving you alone with the stars and the sea. A sumptuous breakfast is served at sunrise followed by a private yoga session to capture the soul of this life-changing experience. POA.
N is for Northern Lights
Watch the Northern Lights from a luxury glass igloo at Levin Iglut Golden Crown in Finnish Lapland, a fairytale destination of snow-dusted forests and frozen tundras. The luxurious resort boasts a prime viewing position for one of nature's most magical shows. The design-led glass igloos allow for spectacular views of the dancing light, making it one of the most mesmerising travel destinations on Earth. From A$1,700 per night.
O is for Oman
Discover Old Arabia in unchartered southern Oman with the Luxe Mobile Camping Adventure. Explore vast deserts, rugged mountains and empty beaches with activities and camp locations that showcase the best of the Dhofar province.  POA.
P is for Parfums sur Mesure
Compose your own personalised couture blend of perfume during a private appointment with proprietor and perfumer Stéphanie de Bruijn. Your unique scent will have a secret formula kept on file for future requests and you'll leave with a 100ml bottle of your scent in an antique perfume bottle. From approx A$1,700.
Q is for Queenstown
Enjoy five nights at the luxurious Aro Ha wellness retreat to regenerate your mind and body under the majesty of New Zealand's Southern Alps. At the intimate 20-room lodge, you can focus on your inner calm, while the nutrient-dense cuisine helps fuel the body for yoga and hikes followed by massages. From approx A$5,000.
R is for Rajasthan royalty
Home to HH The Maharaja of Jaipur, Suján Rajmahal Palace is located in the heart of Jaipur, Rajasthan's 'Pink City'. Built in 1729, the palace has been painstakingly restored and exquisitely refurbished. With 14 lavishly appointed rooms and suites, the Palace also offers two exceptional Royal Apartments. Nothing has been spared in the extraordinary Ram Niwas – Maharaja's two-bedroom apartment. It is literally fit for royalty. From approx A$1,200 per night.
S is for Saffire Freycinet
Located on the rugged and remote east coast of Tasmania Australia, Saffire Freycinet takes sophisticated eco-luxury to a whole new level. Breathtaking views beckon from the 20 luxurious suites and pavilions, elegantly styled with contemporary furnishings. Enjoy utter isolation where you'll hear nothing but the sound of the earth breathing. From A$2,100 per night.
T is for The Brando
This multi-award-winning resort was actor Marlon Brando's French Polynesian private hideaway on the island of Tetiaroa a 20-minute private flight from Tahiti. The newly developed three-bedroom Brando Residences will leave you breathless. From approx A$4,900 per night.
U is for Ulusaba
Nestled under a canopy of ancient trees on a dry riverbank in Sabi Sand Reserve, Sir Richard Branson's family-friendly Ulusaba Safari Lodge offers the ultimate African affair. Eleven luxurious treehouse suites have rope swing bridges, private gardens, plunge pools and stunning views over the bushveld. It doesn't get more 'Africa' than watching hippos and elephants bathing in the neighbouring waterhole. Be sure to add this to your list of travel destinations. From approx A$1,000 per night.
V is for Venice Simplon-Orient Express
Once described by Vanity Fair as "the train against which all other luxury trains are measured", the Orient Express is an enduring symbol of luxury. Its features include plush decor, polished wood, antique fixtures and ornate Art Deco carriages complemented by elegant meals and dedicated service. With routes to the most captivating cities in Europe, follow in history's tracks with the classic London to Venice route. From approx A$3,700.
W is for White Desert
Sitting at the end of the earth is a dramatic and exclusive luxury escape like no other – White Desert Antarctica. This exotic and definitive glamping experience at the last great frontier goes beyond the bucket list. Arrive by Gulfstream jet then get whisked away to Whichaway Camp – a cluster of eco-friendly, luxurious fiberglass pods, surrounded by startling white ice. From approx A$21,000.
X is for Explorer-X
Imagine the only concrete information you have for a trip is Day Zero – your day of departure. The rest is a mystery – you don't know where you'll be going but you know when you return. This is an Explorer-X experience. Not for the fainthearted, nor the control freaks. POA.
Y is forYosemite
Discover Yosemite National Park with a private guided luxury hike. Think towering granite cliffs carved by ancient glaciers, plunging waterfalls, old-growth forests and walking among the largest living things on earth – the giant sequoias. From approx A$3,100 per person.
Z is for Zimbabwe
Imvelo Safari Lodges in Zimbabwe has a portfolio of six unique luxury lodges and camps, where the focus is on experiential safaris for an intimate and active wildlife experience. Imagine game viewing from canoes or tracking elephant herds by mountain bikes, and visiting locals. POA.
Feature image: Soneva Fushi